Mother's Little Helper is a Montreal based home care agency with 20 years of experience in providing expertise and personal services such as childcare, senior care, and housekeeping.
​​​​​​​
Brenda Adessky (Co-Founder of Mother's Little Helper) has relied on her vast network within the Philippine community in Montreal to grow her business. The communication model of the company up till present day relies on a "word of mouth" form of communication. This means the business has grown through referrals by existing customers to potential new clients. All interactions between mothers little helper and clients are via, text
messages, emails, and phones call.
The MLH website needed to be redesigned with respect to user experience, visuals, architectural overhaul, strategy to establish online communication and improve usability.
The process of redesigning the MLH website will initiate by jotting down the existing website's first impressions and content audit followed by identifying the two categories of target audiences. It will also include a strategy to establish online communication methods and finally deliver improvised usability and user experience of the website.
The key stakeholders for this project are the end users who are the people looking hire Mother's Helpers (nannies and caregivers) and people looking to become Mother's helpers and finally the Mother's Little helper management and staff.
​​​​​​​
Existing website and Information Architecture
The existing website gave an impression of lack of contemporary design as compared to their competitors. There is lack of basic functionalities which are addressed in the updated design.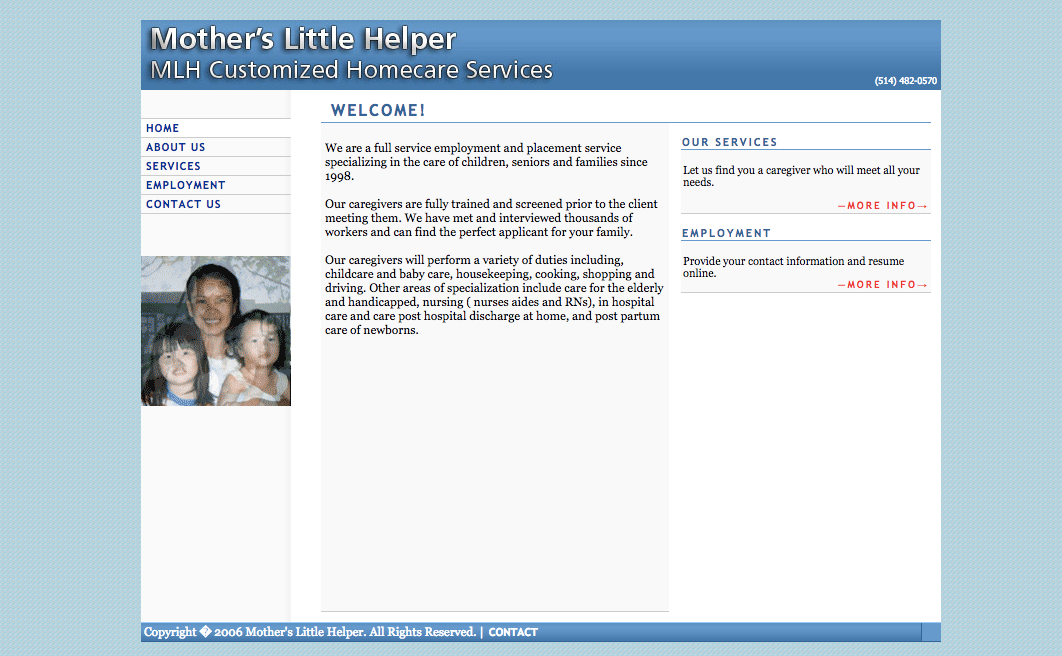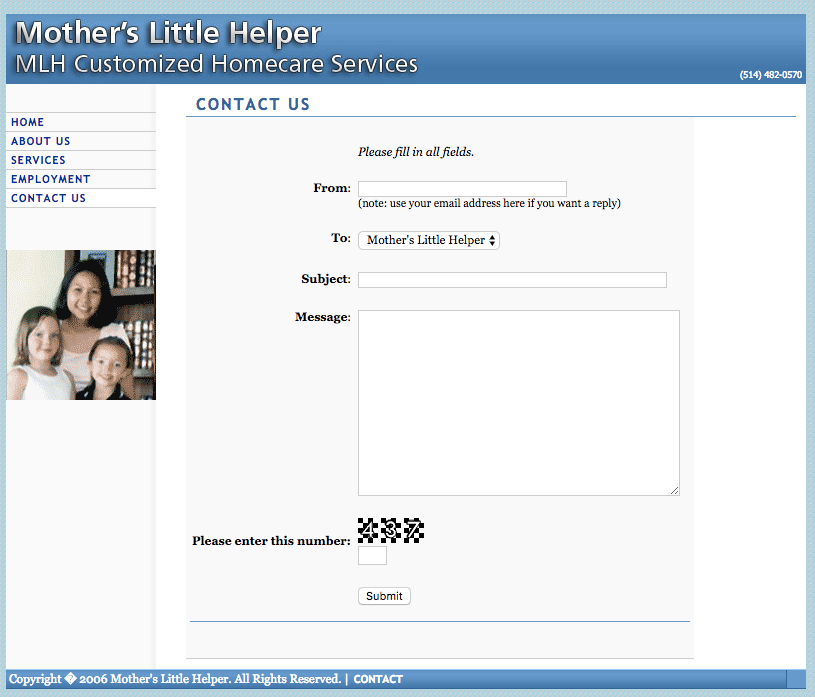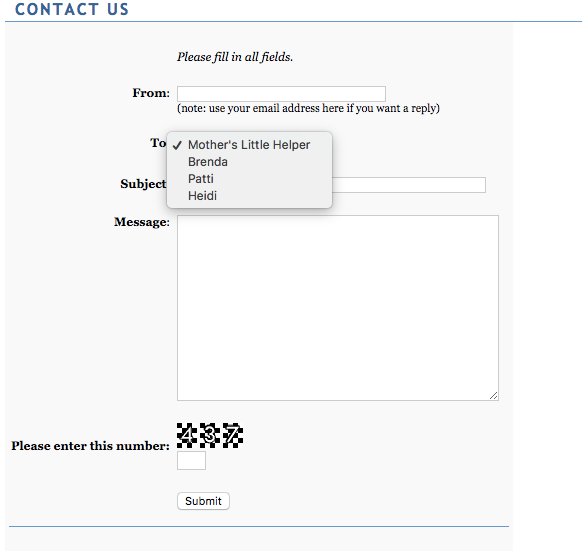 The 'Contact Us' page has options to send the request to Brenda, Heidi, and Patti, but who are they? The 'About Us' page could include some information about the people running the business so that on the 'Contact Us' page when options are given, customers can choose who they want to send their request. Links to 'Our Services' is repeated.
Contact Us page looks very unprofessional. The current page only has a form that requires being filled to be contacted by the company. The form gives a choice to send the request to MLH, Brenda, Patti, and Heidi but gives absolutely no clue as to who they are. We submitted an application to test and we still haven't received anything back. It would have been great to get an automated email which states in how many hours or days I can expect a reply.
It could be one of the ways to lose new customers who check the website. Would be great to mention proper contact details (Email address, phone number, company address, etc.)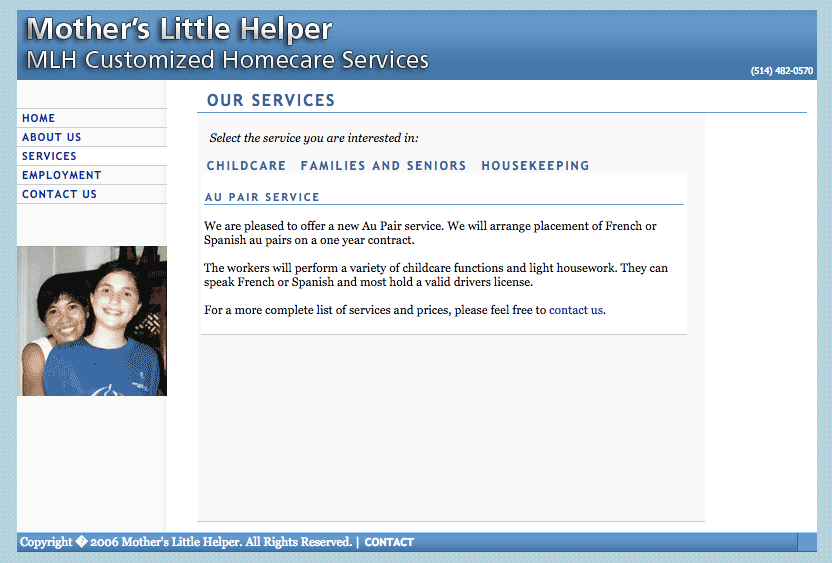 The Services page consists of three dead links, CHILDCARE, FAMILIES AND SENIORS, and HOUSEKEEPING. These seemed like links, but nothing occurs when clicked. Since MLH places nannies from the Philippines, it would be better to mention that on the website along with French or Spanish Au pair.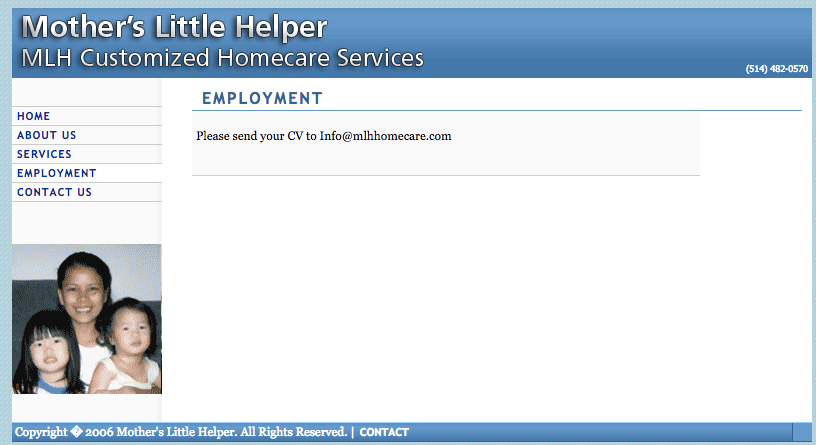 Employment page only consists of on link, and it would be better to mention all the open positions in the company. That would save some time for the people applying for a job and for people looking through the applications to hire them. This feature will also help the company attract more eligible candidates for the available job prospects.

Apart from these, The website could use some relevant pictures, some short videos on nannies about themselves and their experience, client testimonials, reviews and nanny ratings. This will help new customers understand and decide which nanny they want to hire. Having another page on the website to show the profile of all nannies and caretakers is a good idea. Their experiences, reviews, and ratings could be mentioned on this page.
Website First Impression & Content Audit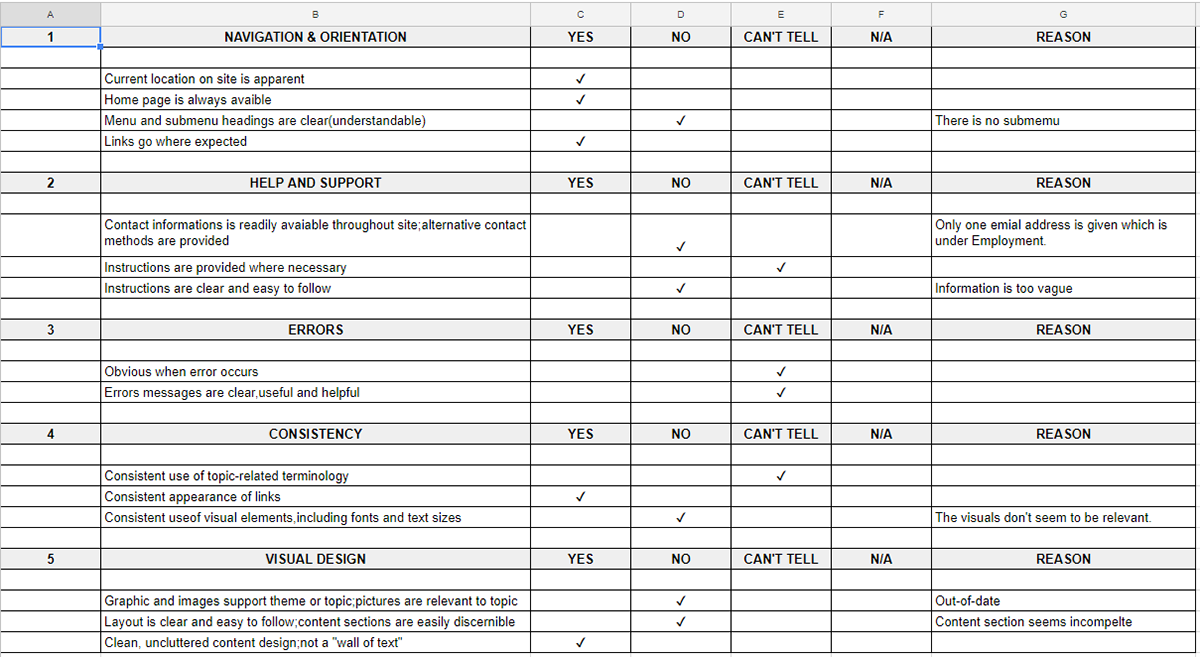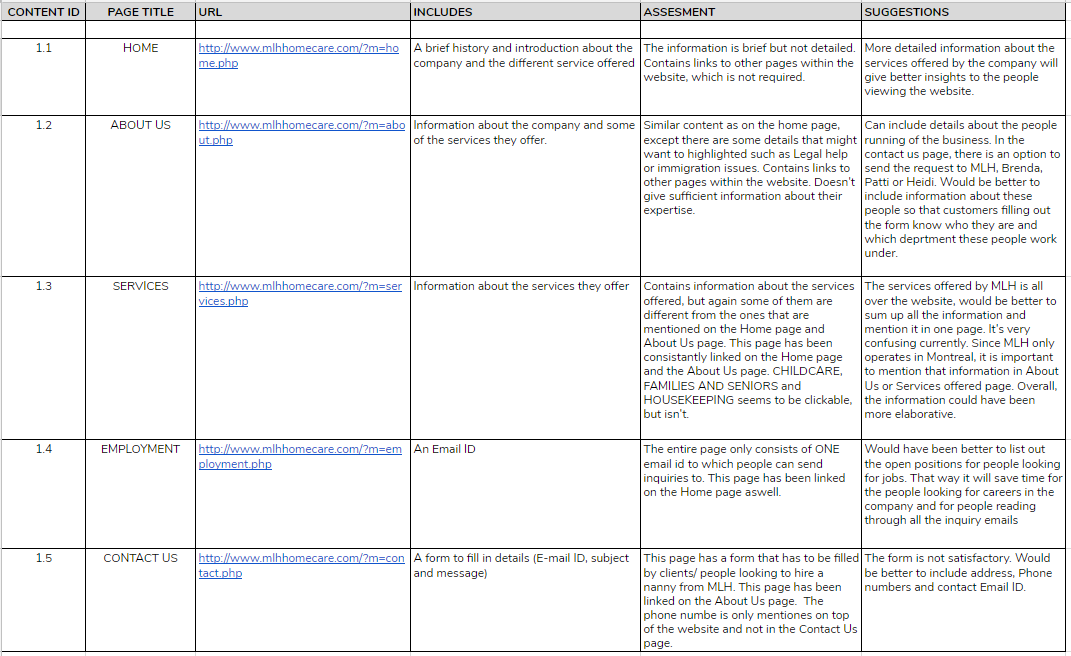 Our team evaluated MLH's competitors to better understand the business environment MLH operates within. From the competitive analysis, we were able to determine Mother Little Helper's weaknesses, strengths, and assets in comparison to their direct and indirect competitors
A key area that was immediately apparent was that MLH competitors provide more than one contact option for users, such as email, phone number, address and social media. The information users are required to provide in the contact section of the MLH website is not detailed. The MLH competitors have more comprehensive content flows and direct users to the right path.
However, a key feature that is present on the current MLH website is the immigration advice feature. A valuable asset that provides assistance to applicants. This feature should be emphasized immigration service is not offered by competitors so that Mother Little Help could optimize this service to attract users.
Mother's Little Helper: Users
MLH has taken a community approach to growing the business over the years. The MLH users and clients have always been the focus of the organization, MLH has been connecting the community by ensuring the services provided by the company are readily available and by creating employment opportunities for people from within and outside the MLH immediate business environment. 
However, there are some gaps in communication between the business and its users especially in the internet age where it is a fundamental requirement for every business to have an online presence such as a website and an active presence across social media platforms.
The mother's little helper website has not regularly been kept updated.
The company is yet to establish an online identity various social media platforms.
It is unclear who is responsible for managing the website and creating content for social media.
It is difficult for clients to discover MLH online due to its limited online presence.
Internal Communication objectives (Within the agency)
Getting MLH management and staff to understand the significance of a consistent online presence.
Motivate employees to put more effort into developing online content.
Designate employee roles and responsibilities (i.e web developers, user experience designer, social media manager) for development and maintenance of online presence.
Identify potential opportunities to grow Mother's Little Helper's online presence.
Monitor and evaluate performance through employee input;
External Communication objectives (Between the agency and clients)
Launch Mother's little helper website
Inform clients of Mother's little helper social media platforms (i.e., Facebook page and groups, Twitter, LinkedIn, e.t.c.)
Establish online presence that makes clients feel as if they are members of the MLH by applying a consistent voice and tone to develop content  for MLH website and social media platforms
Maintain constant communication with clients via ads for social media, relevant content for social media platforms and website
MLH provides three essential services, childcare services, senior care services and nanny agency services. Each of these services carters to a different target market.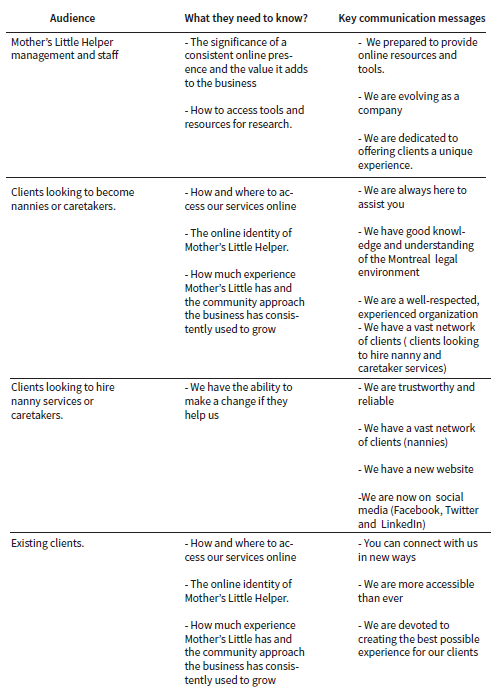 Clients looking to hire child care services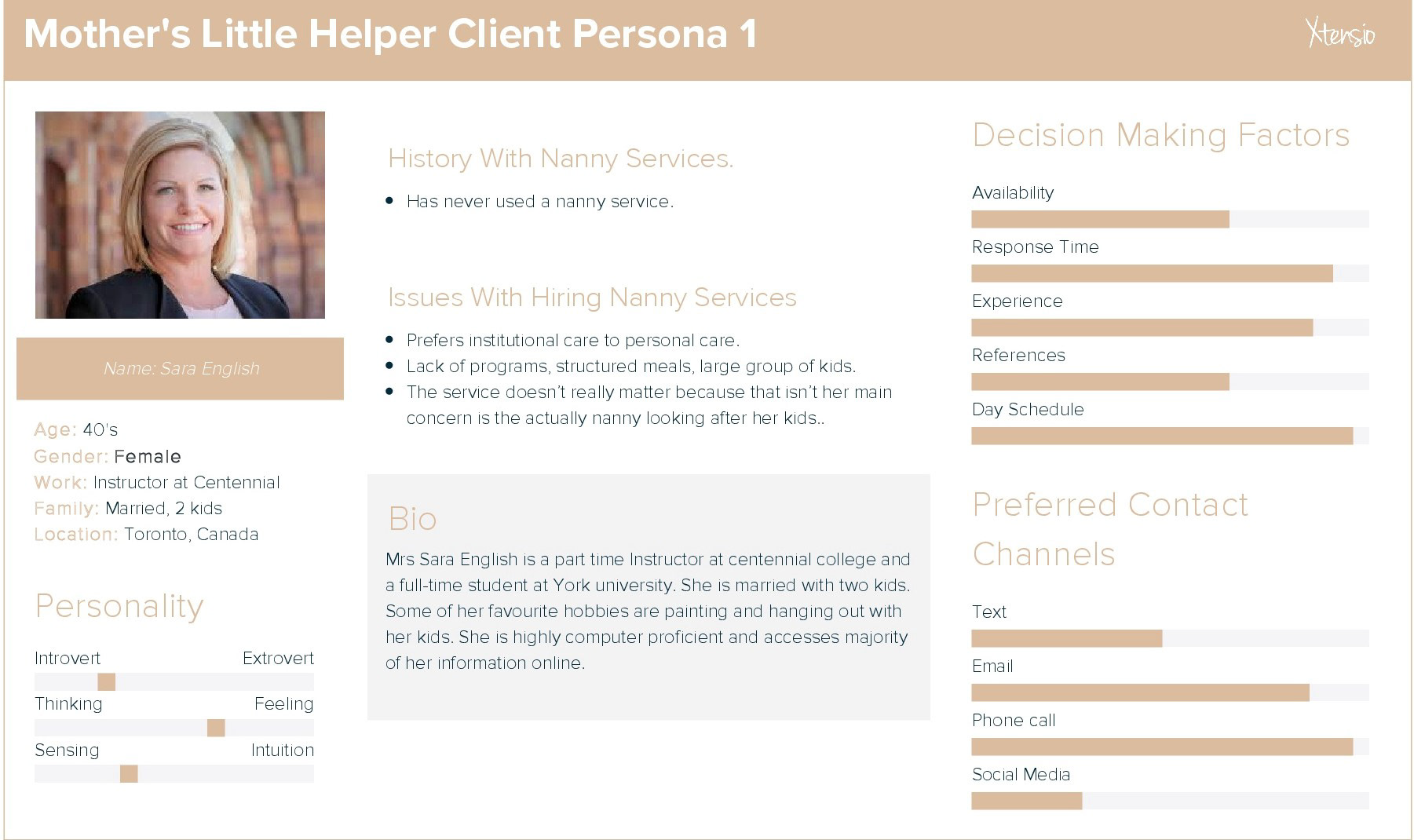 MLH caters to clients looking to hire nanny services for childcare. This group of clients includes families with young children (2-9) and single parents. These users are a particularly sensitive audience as safety concerns for the welfare of the children is paramount to them. Clients who hire nanny services often do so because of their busy schedule and other availability issues. They want to access services quickly but they also want to be assured that their kids are safe, they want to know what activities their kids will engage while with the nanny and even the meal plan for the day. These users mostly discover MLH via referral and recommendation from friends.
Clients looking to hire senior care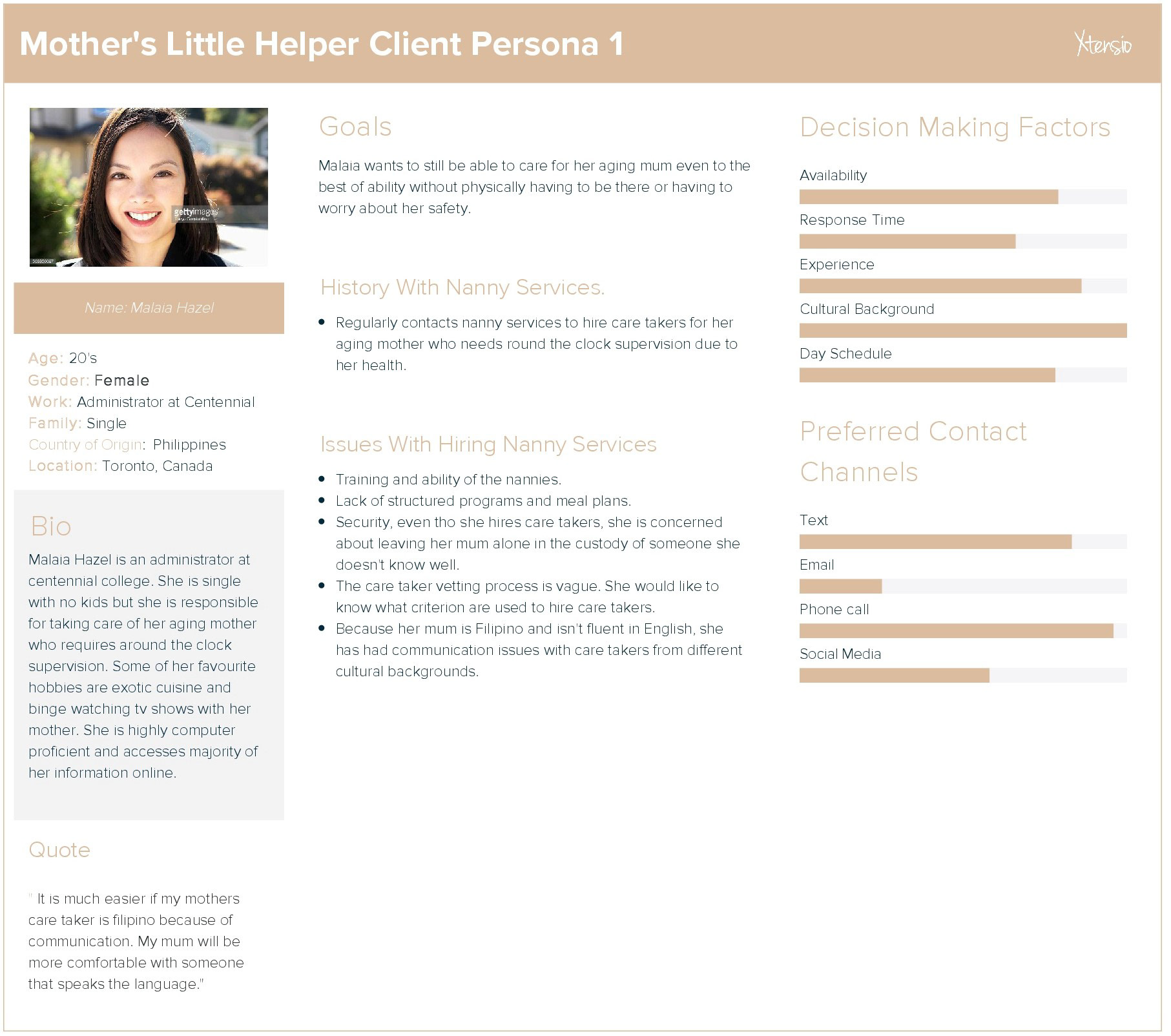 These users are Filipinos women either leaving in The Montreal area, Canada or outside the country. They are looking to get employment in the Montréal area and rely on the vast MLH network of clients and the influence of Brenda within her community. These users MLH want to know that they aren't unfairly being exploited for their service and they are adequately compensated for their time.
Content as a conversation
As an experienced and professional agency, Mother's Little Helper has been providing its expertise and care to people who are looking to become a Mother's Helper or finding a Mother's Helper. However, MLH needs to focus on transferring its reputation to enhance and improve the current website.
In the 'Content as a Conversation' phase, content should encourage the user to engage with the website in a manner that is seamless and in a language relevant to the user. The outcome demonstrates the engagements resulted in users' choice and based on these elements to refine and improve the existing problems.
Potential clients often focus on detailed information and what benefits they receive; for instance, requirements, wages, welfare and so on. Furthermore, most users care contact information most because it allows them to acquire more message.
- Nurturing but not overbearing
- Devoted but not intrusive
- Sweet but not pampering
- Caring but not possessive
- Comforting but not overwhelming
- Committed but not over promising
- Empathetic but not obsequious
MLH website lacked a consistent voice and tone. This is apparent throughout the website and other platforms. MLH should maintain the same voice and tone throughout the service and current website. On the 'about us' page, mother little helper not only tells users that their asset, but also gives users proper advice about immigration.
This tone and voice is caring but not over-promising which makes users secure for the service they offer. Homepage maintains the consistency to express an experienced service by a nurturing but not overbearing tone to tell users their expertise. On the other hand, Mother Little Helper's tone is less formal, but it's more friendly to users. Meanwhile, mother little helper places themselves in people's position and refine their voice to the majority of users.
Content Structure and Writing Guidelines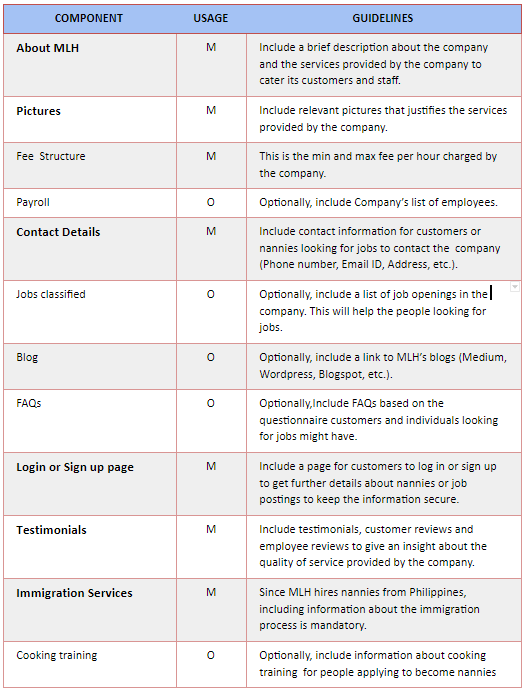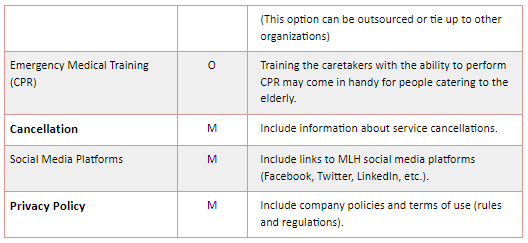 *
M
stands for Mandatory and
O
stands for Optional
The above table describes a distinct / proposed content structure and writing guidelines for the MLH website. The table standardizes similar types of content to guide content writers with the content and structure they have to provide for the website.
Redesigned Website: Wire frames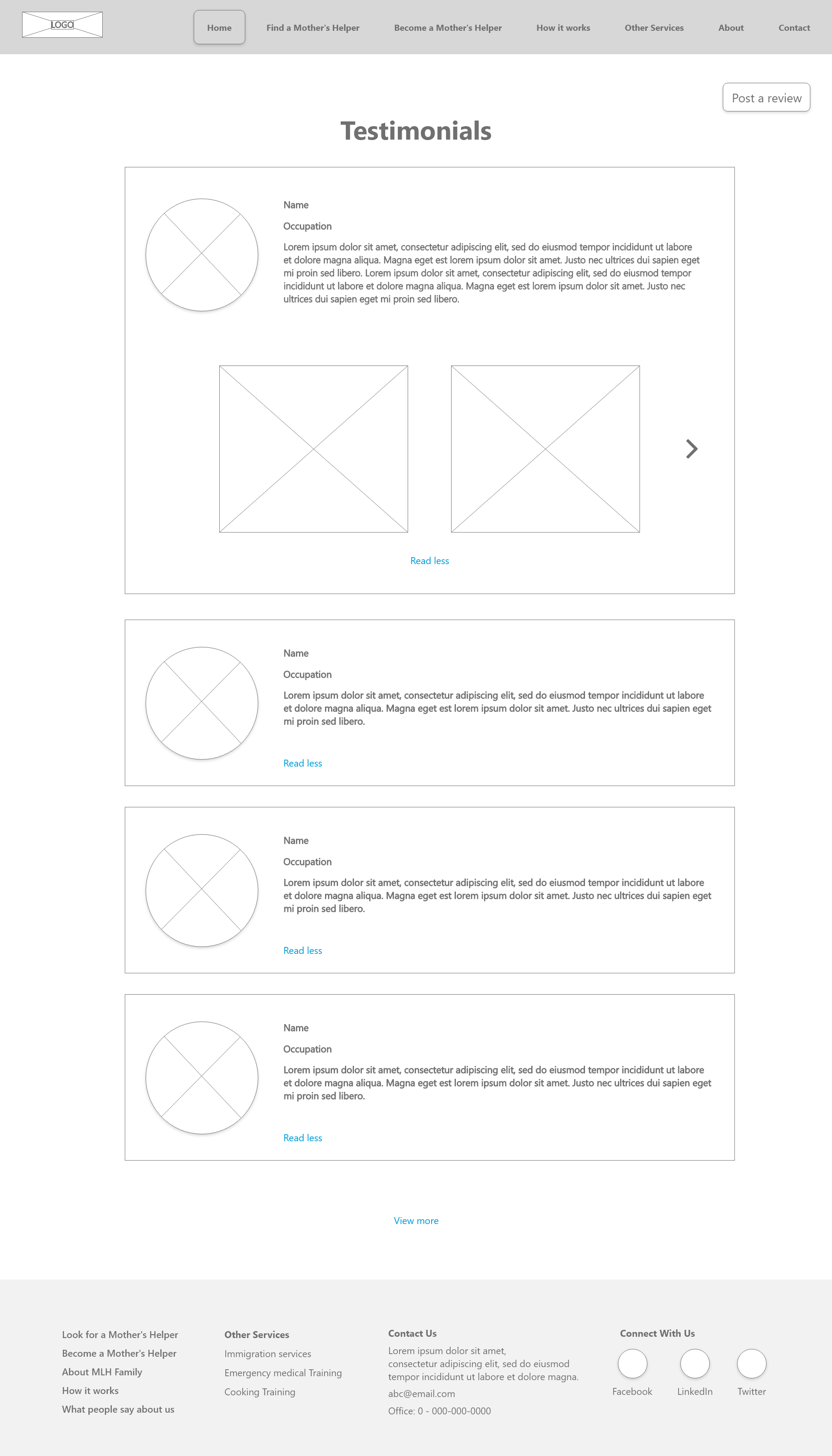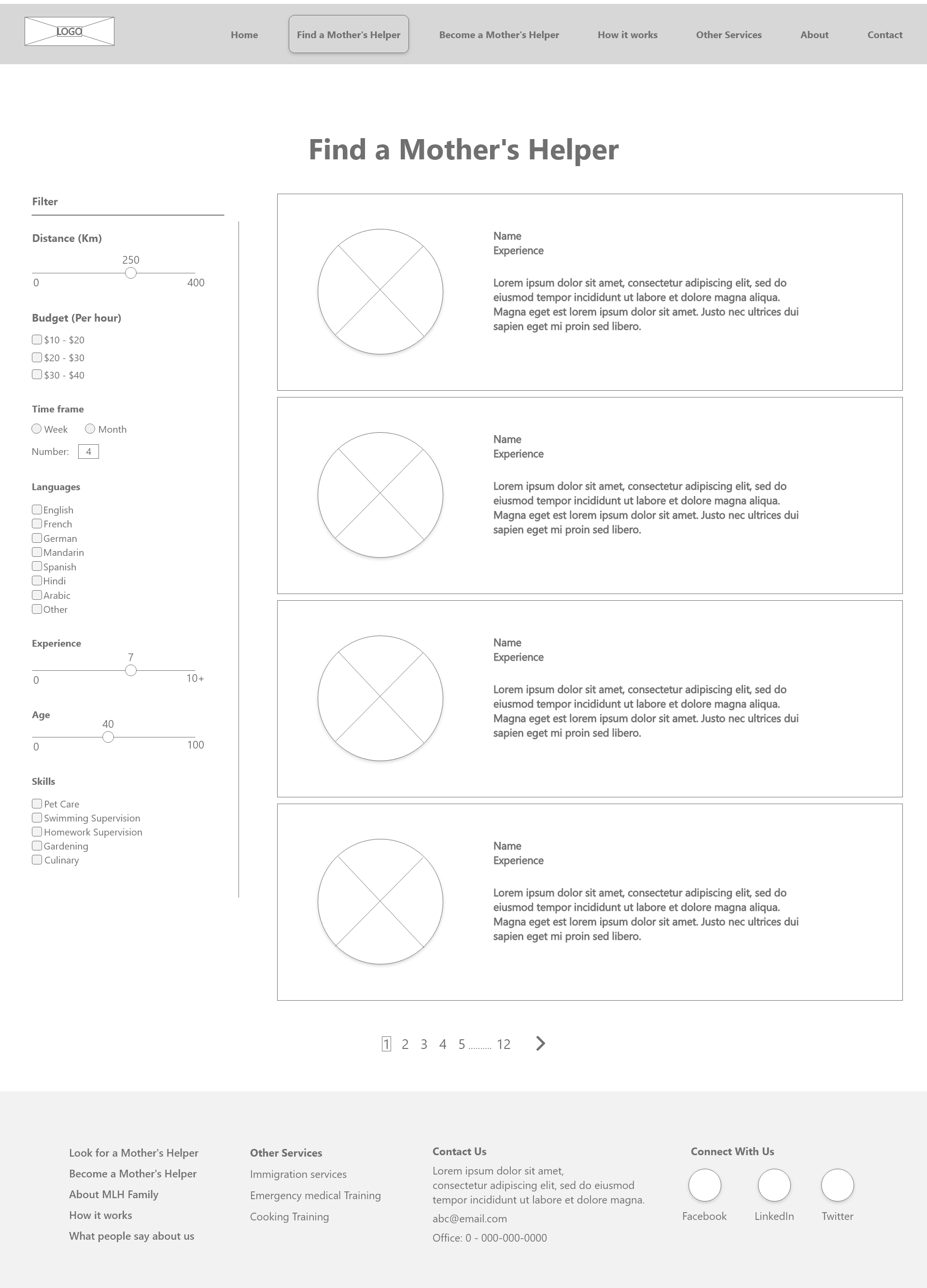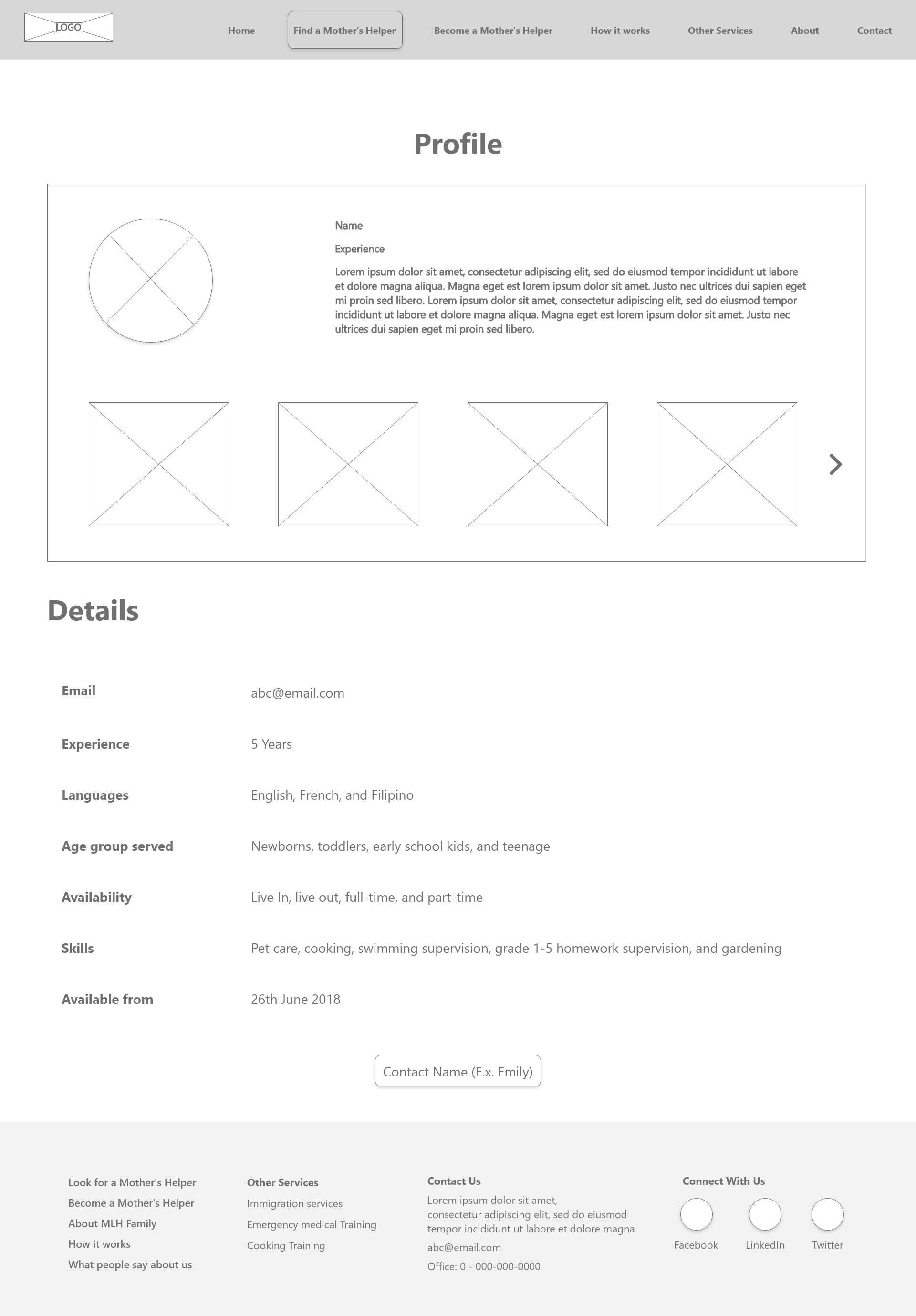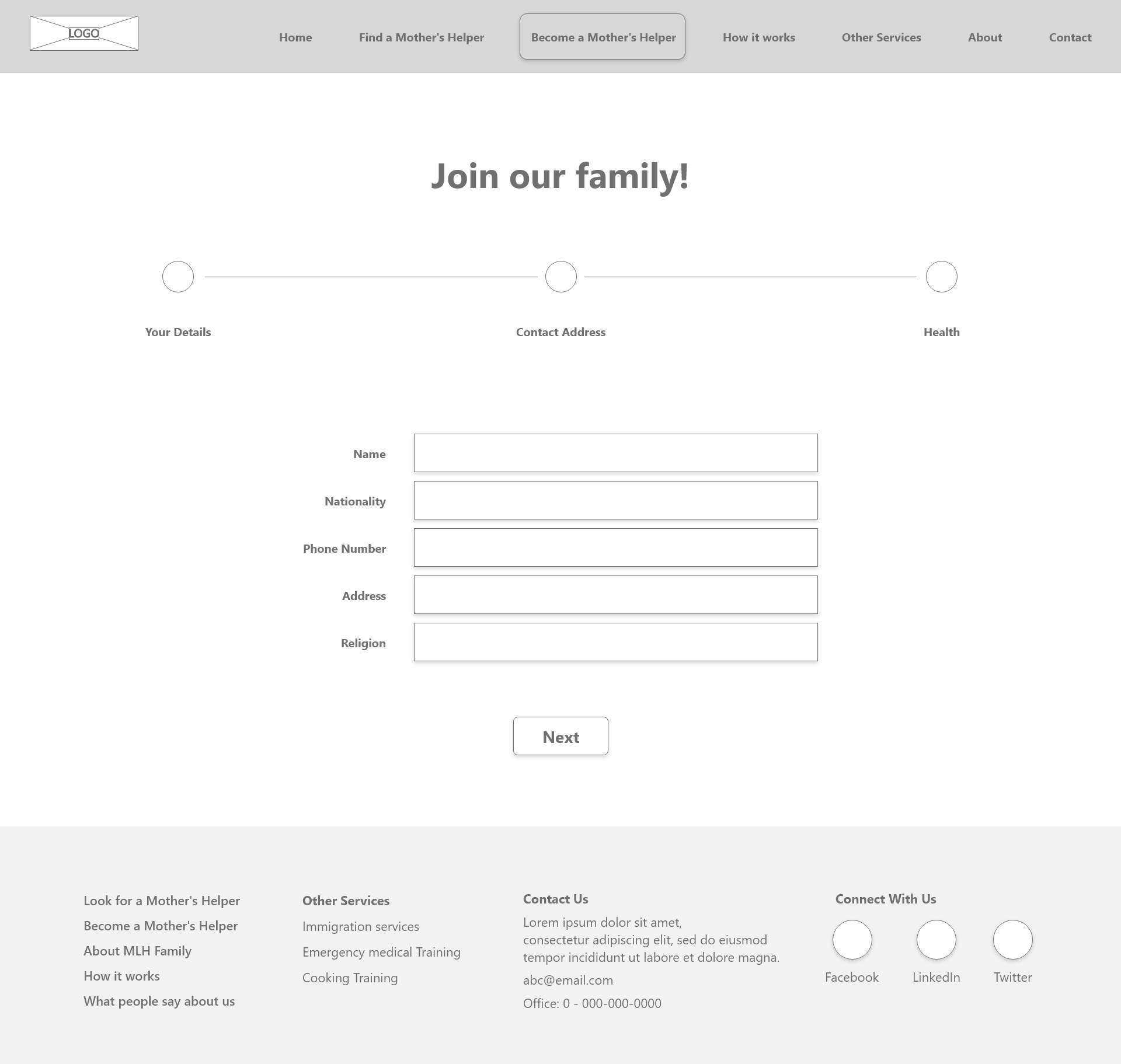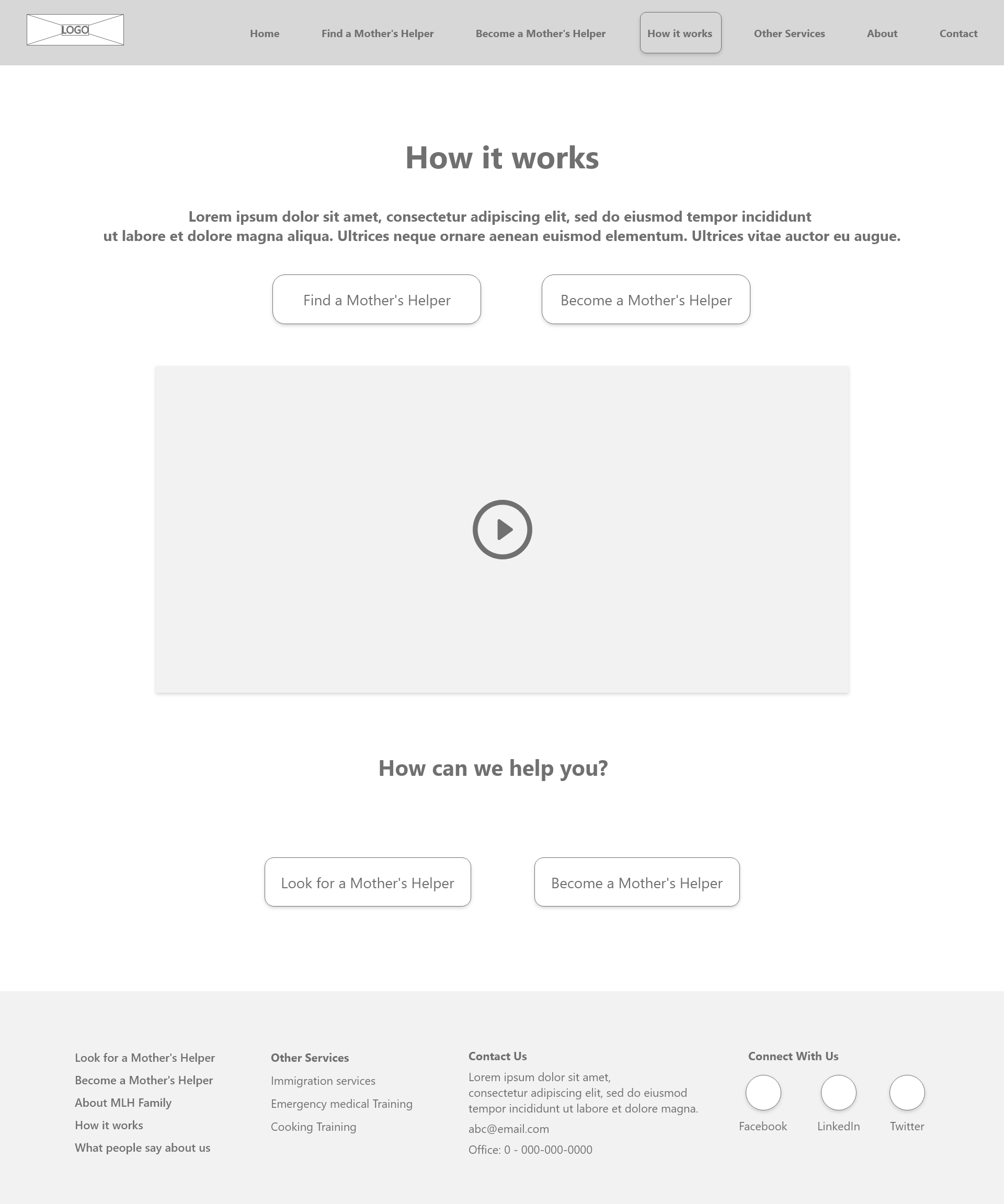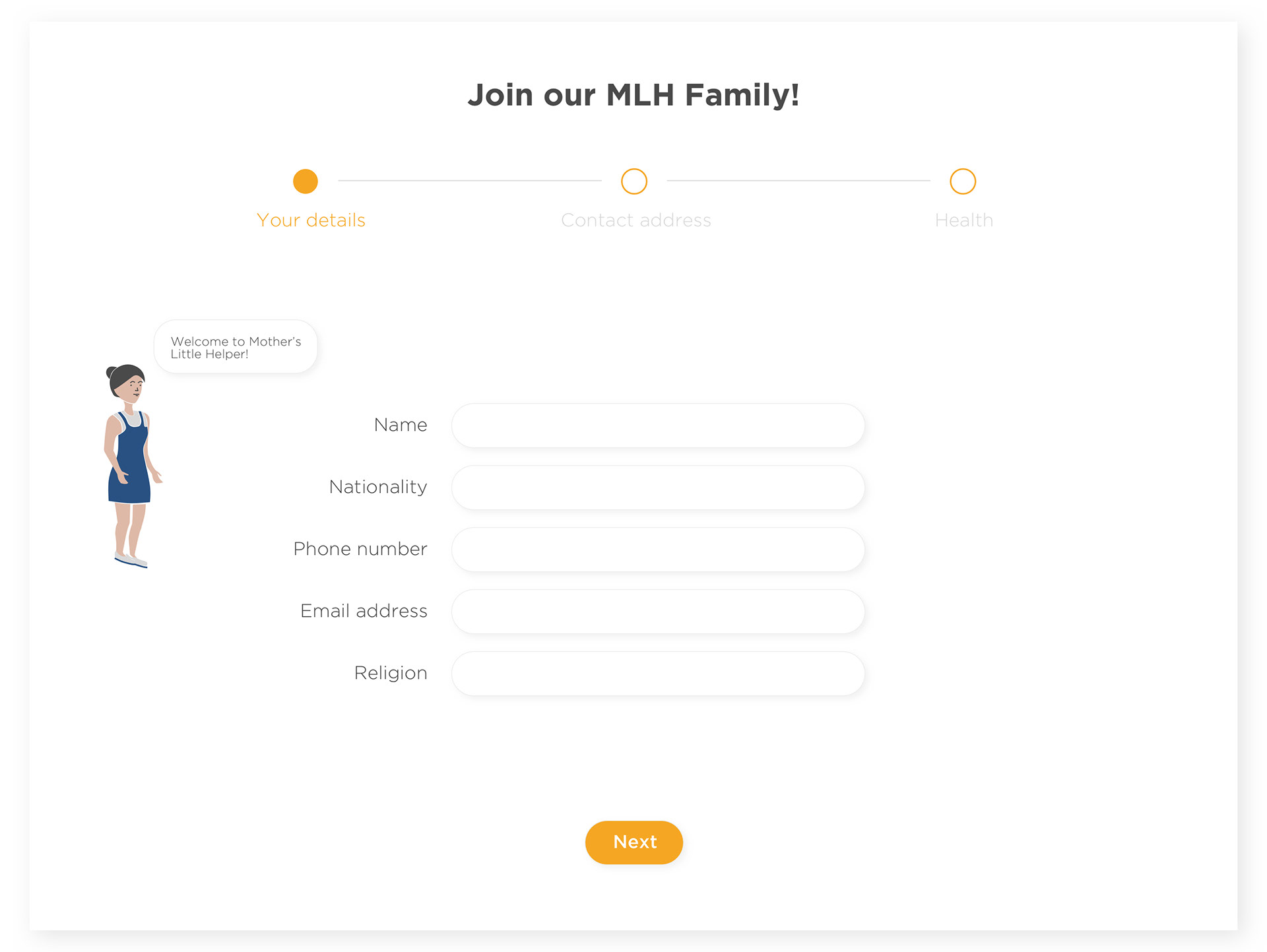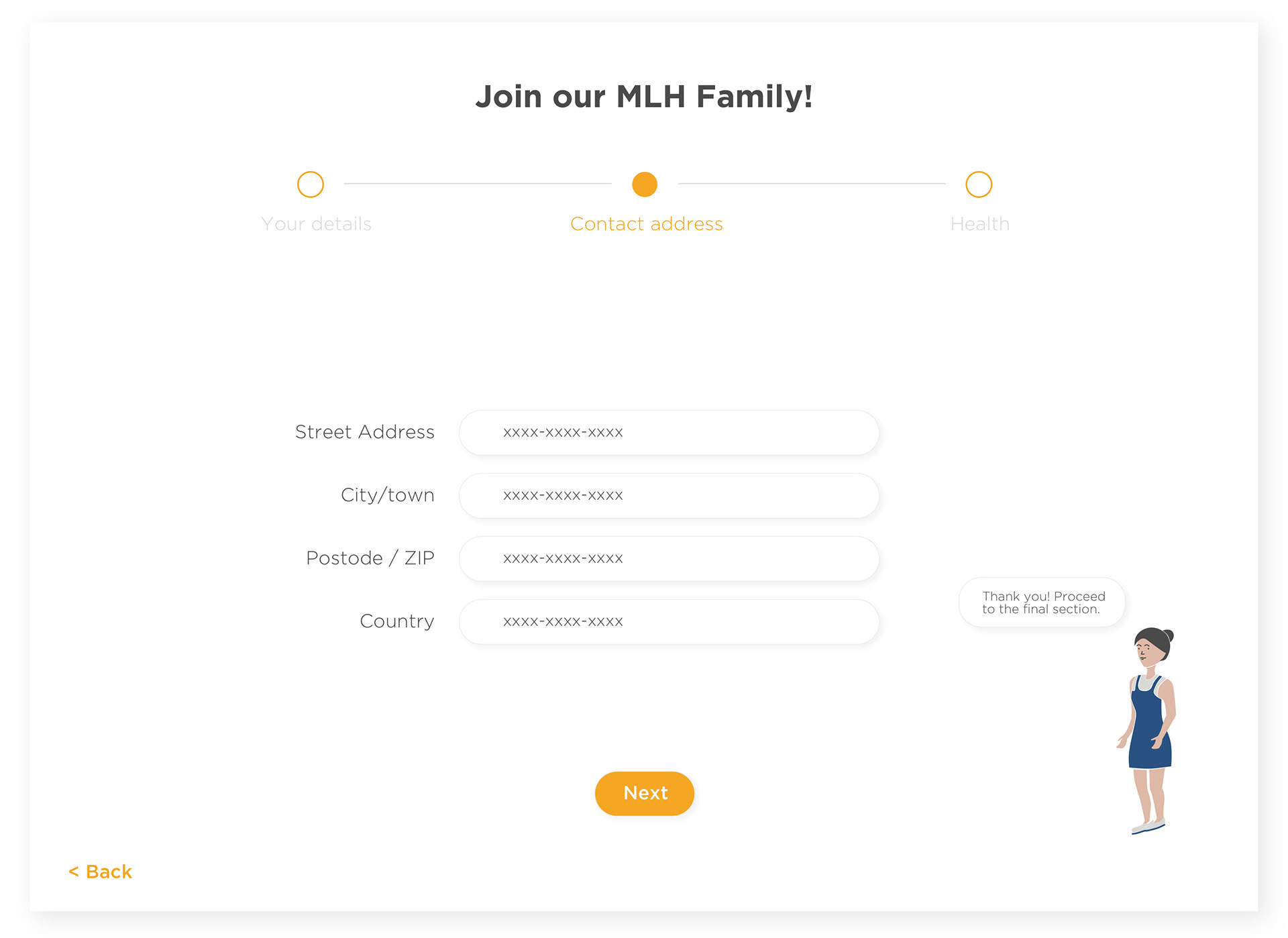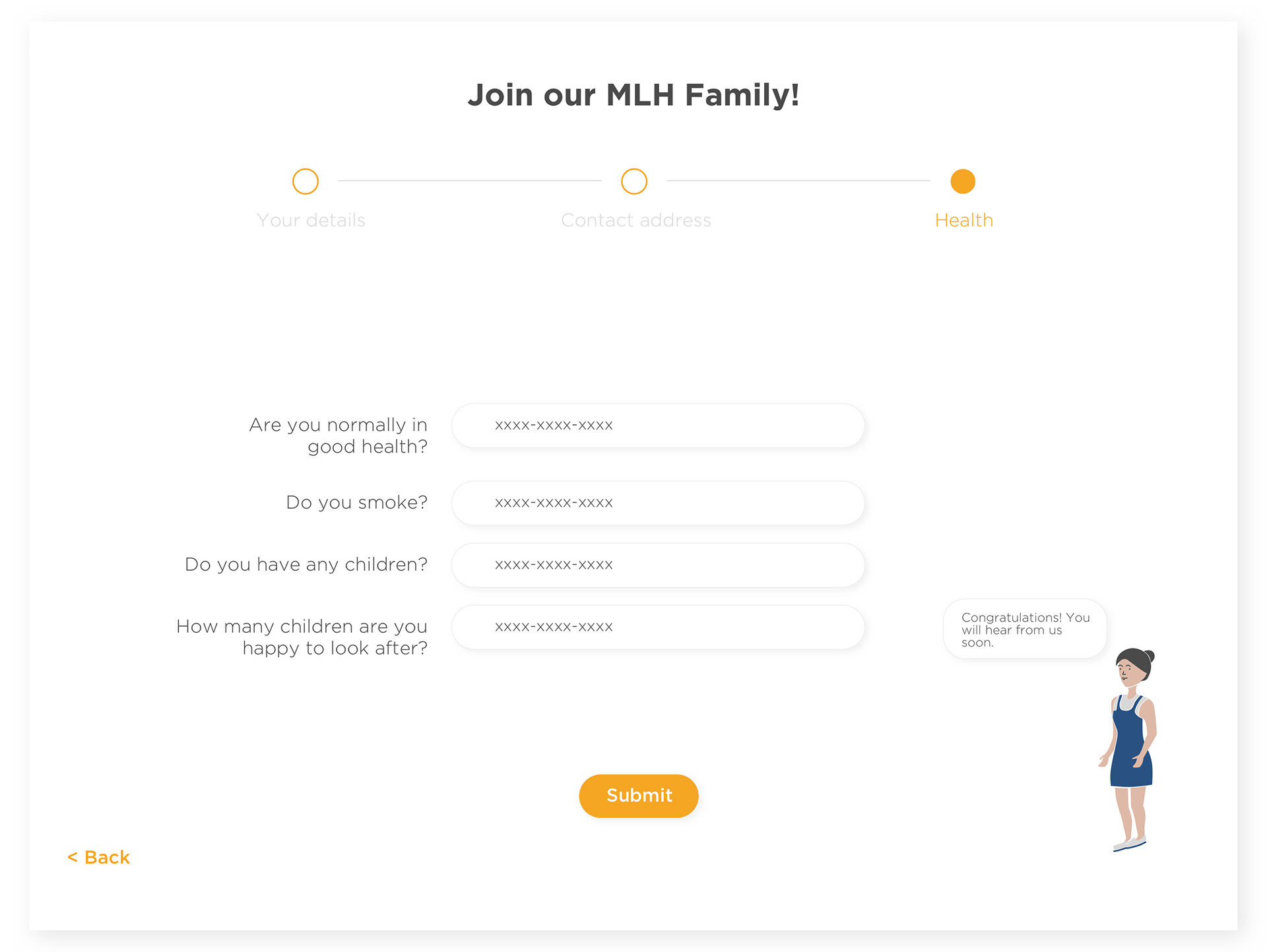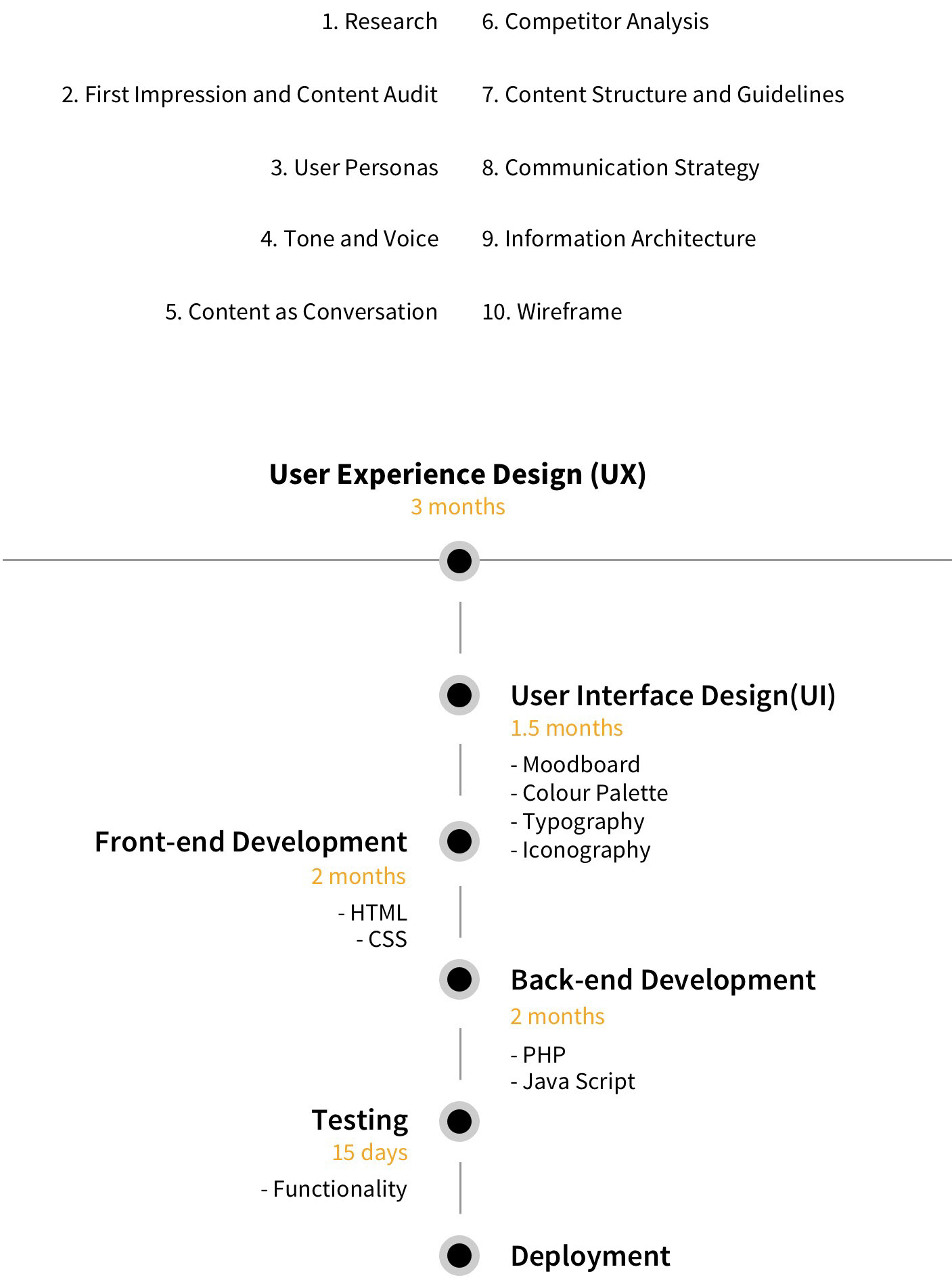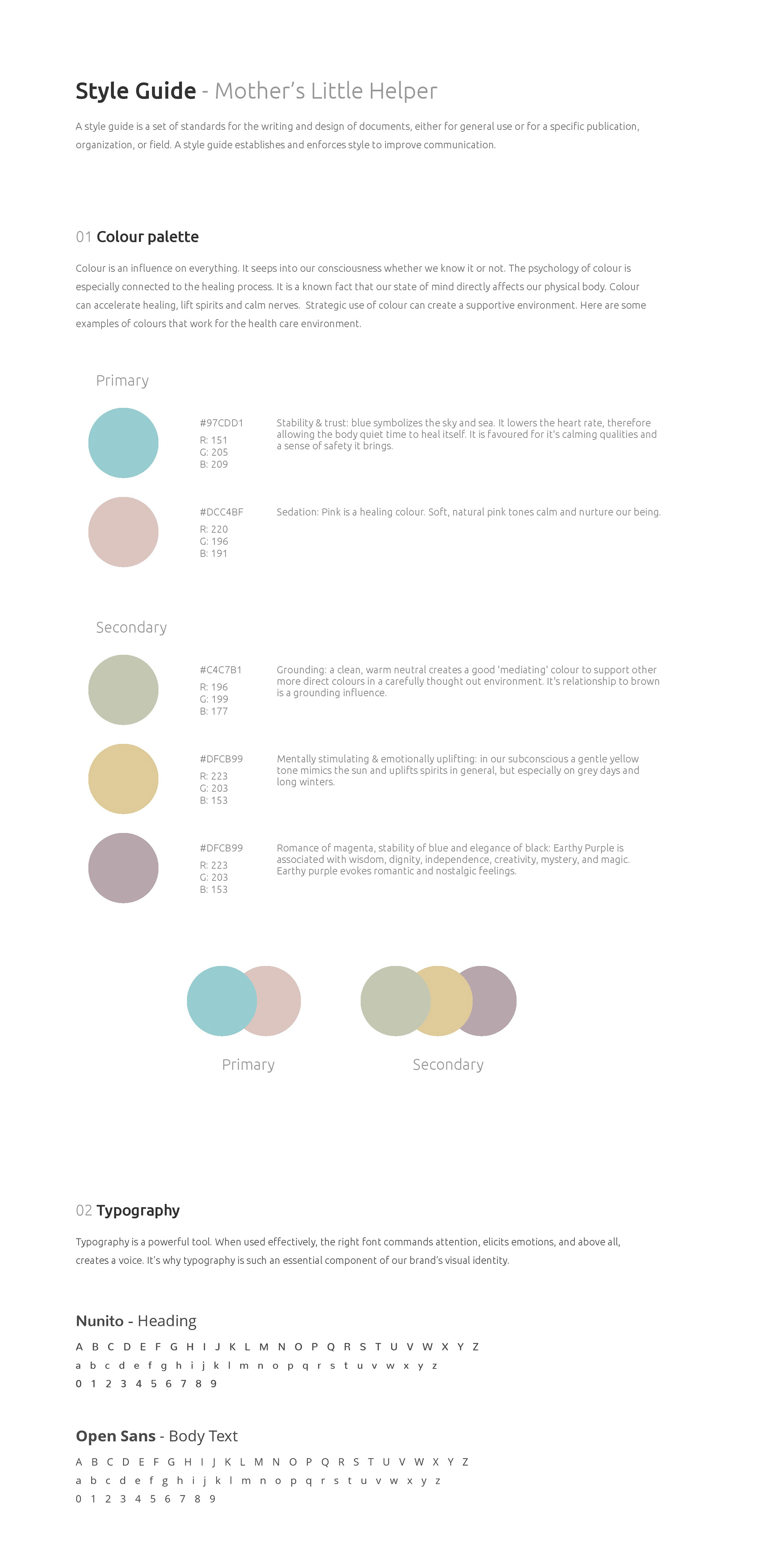 Mother's Little Helper has relied on Brenda's vast network within the Filipino community while using a strategy similar to a "word of mouth" approach, which means the business has grown based off referrals and recommendations by MLH clients to other members of the community. While this strategy has been employed successfully by MLH, It is not sufficient for today's business environment and in order for MLH not to be left out by its competition.
Our team recommend that MLH modify the current communication strategy and adapt it to also incorporate an online element. Since the business has already successfully been able to establish that its customers often refer MLH services to friends and other potential users, why not give them the option to do so online via website and social media too. MLH will need to be consistent in order to shape the narrative of the conversation that the business wants to have with its users.