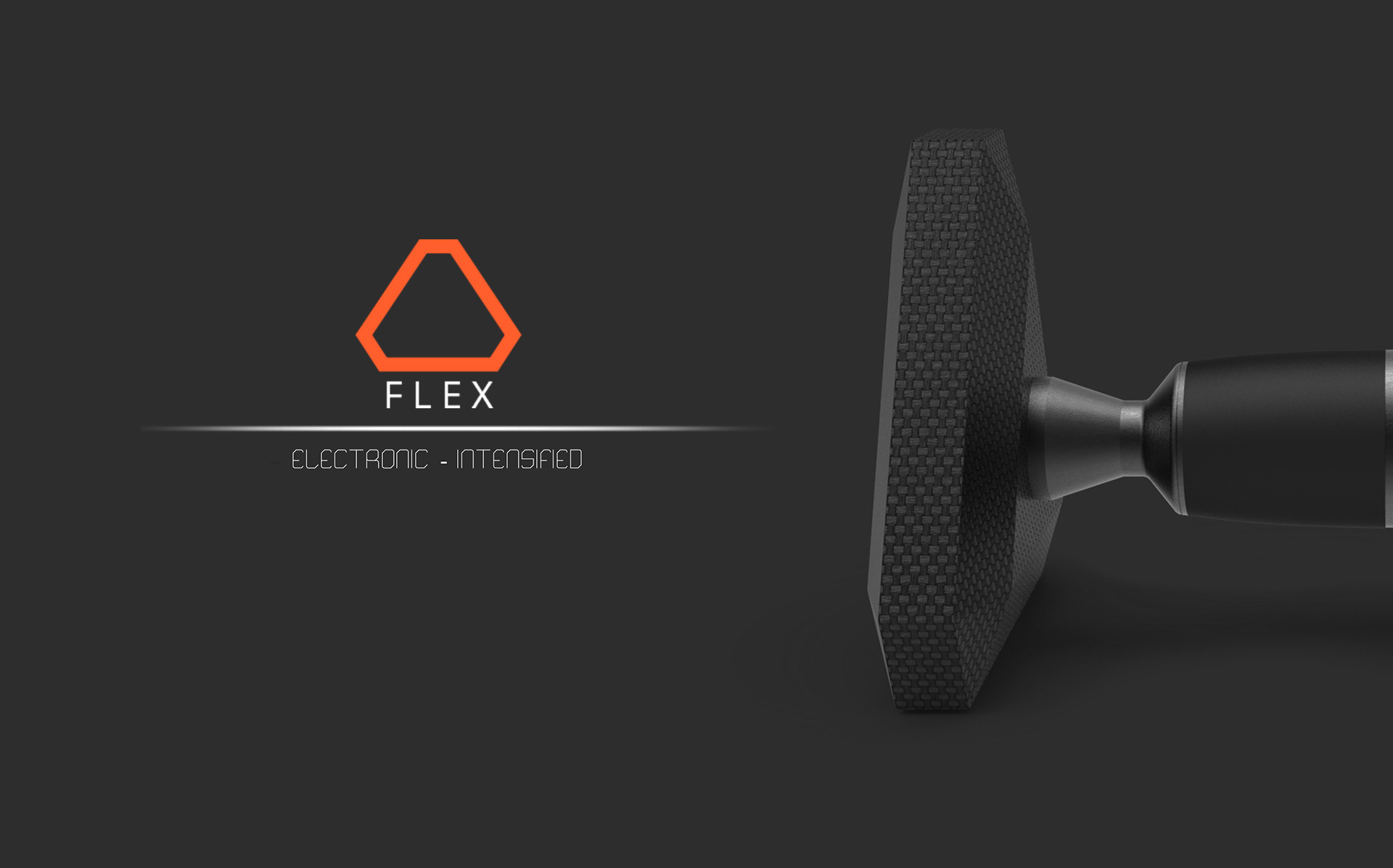 This project outlines the processes conducted to execute the development and launch of Flex – a mobile application that supports Smart Dumbbells allowing users to have a successful fitness experience personalized to their needs.

The document illustrates the research conducted, design and development requirements to produce a quality product on Android and iOS platforms.

The problem identified is the dependency of the target group of Gyms as a destination to satisfy fitness needs. Flex accompanied with the Smart Dumbbells allows users to achieve similar or even better results at home.
I see the need for such a product supported by an app in the market. The app acts as a personal trainer to the users, which will guide them throughout the workout, it will record their workout patterns and keep updating the regime constantly based on the results the user achieves. The app will also use the recorded data to analyze if the workout or exercises are being performed correctly and send a daily report to the user at the end of their workout.
Personal training in gyms are often expensive and a lot of people don't choose personal training. I have also noticed that most of the houses, condo's and College/ Universities have gyms where people workout. There is absolutely no supervision or any assistance given to people in these gyms. An app that can assist people in their workout and suggest more based on their results would be very helpful.
It is hard to keep track of the workout unless the user hire's a personal trainer. With the smart Dumbbell + App, users will be able to learn the appropriate method to execute their exercises, record and track their progress.
Often people use the gym equipment incorrectly, leading to severe injuries or sometimes injuries that may not show up immediately but cause a major impact at a later stage. People who go to the gym mainly go there for the easy access of equipment but in commercial gyms in Canada don't offer training or assistance unless the person hires a personal trainer to train them. Based on the personas developed, most of the people rely on YouTube tutorials, websites or apps which suggests users what workout to do as it's a cheaper solution compared to hiring a personal trainer.

There are a lot of fitness apps on the App store that are available for free (My Fitness Pal, Pacer, Nike Training Club, Fit-bod, etc.) that assist users on basic workout lists, keeping count of footsteps, sleeping patterns, etc. However, most of these apps are restricted to completely access their list unless the user upgrades to a premium version which mostly removes ads but doesn't suggest exercises to users based on their BMI (Body Mass Index).
Most of the apps mentioned above, require users to pay for a premium subscription for complete access to their workout data. Some apps concentrate mainly on stretching and body weight training which is great for travelers or people who wish to work out without the help of equipment.
The Product mainly focuses on people who want to work out at home, fitness enthusiasts, people who want to have a home gym, people with space constraints and commercial gym.

The App is specifically to ensure that the users are performing their workouts in a precise method. The app is going to be available for free download to anyone who is in need of an app to keep track of their workout.
A lot of people workout without any assistance from trainers in the gym or there are no trainers available to assist people in non-commercial gyms (e.g. Centennial Story Arts gym). In such cases, the app would be of great help in completing the workout.

Users will be able to input their personal data such as gender, age, height, weight, body type, any particular health conditions, etc. and the goal they want to achieve in the app, and the app will use that information to draft a specific workout regime for the user.

Users will learn the appropriate method of using the equipment to complete their workout and accomplish their goals.
Based on research, people who aim to set up a gym at home purchase three or four major equipment.
- Stationary exercise bike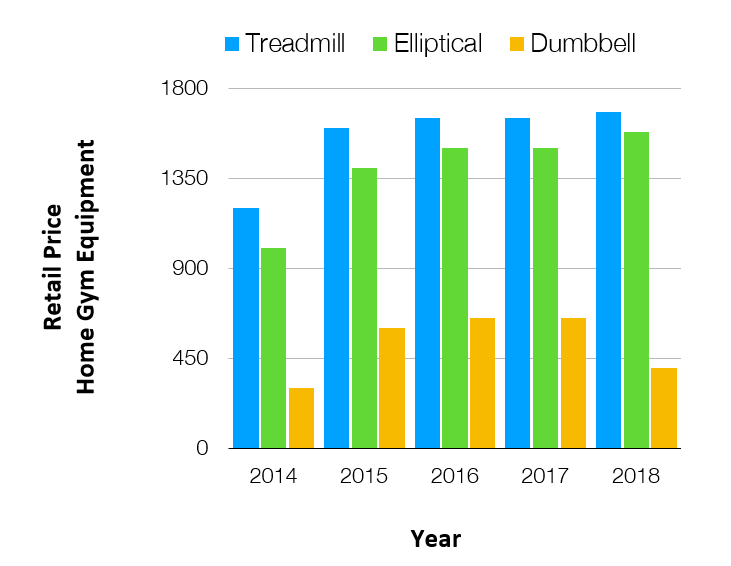 People are getting more and more aware and concerned to lead a healthy lifestyle. A study done in 2016 shows over 6000 fitness clubs or gyms being established in the United States alone.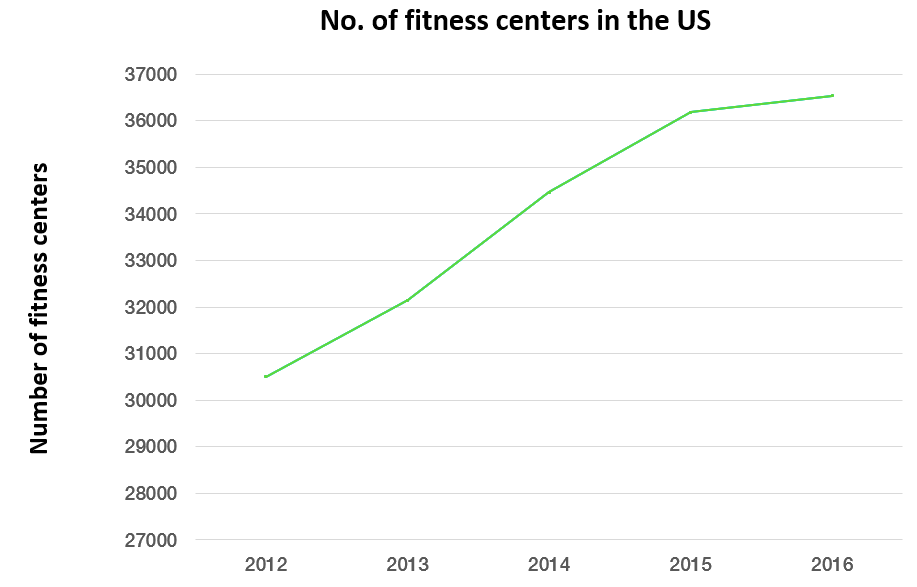 Due to busy work schedules or what so ever some people who want to keep themselves fit aren't able to do so only because of time constraints (based on user research). 
Another study shows why people usually go to the gym instead of working out at home (based on user research).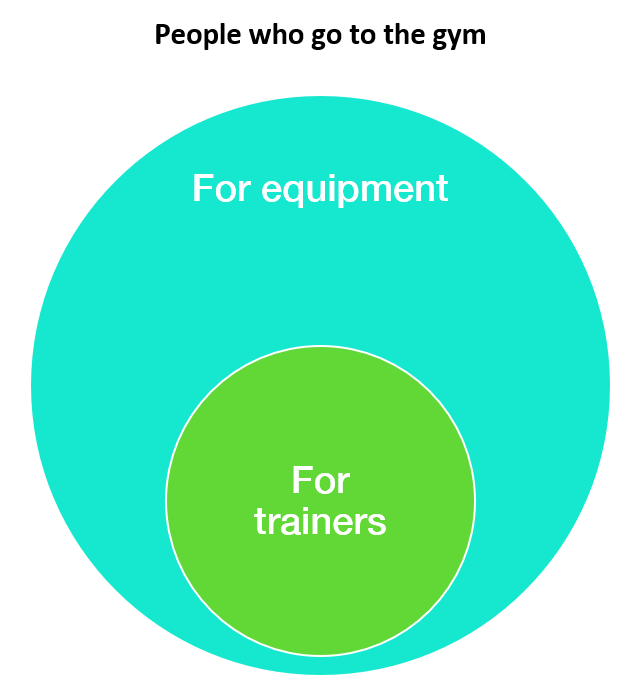 Majority of the people go to the gym because of its convenience and easy access to all the equipment. However, the majority of the people also go for motivation, atmosphere, etc. But very few people go to the gym because they need assistance or training in their workout routine or believe that they can reach their goals faster when they hire a personal trainer compared to working out on their own.
To understand user needs and goals, user profiles and personas were created which reflects real situations with real people. The personas below are based on interviews, observations, user emotions, etc.
​​​​​​​
For the purpose of this project, primary personas are defined as a user who will be most likely to buy the product to workout at home. Anti-persona is defined as a category or specific user demographic who we do not want using our product.
Two primary personas were created for flex:
1) Mobolaji Adeyemi (Student at Centennial College)
2) Alisa Yang (Banker at CIBC)
Anti-personas were not created. But the profile would be:
- Children under the age of 16.
- Adults aged above 60 years old.
- People who focus on building core muscle building or body weight training.
- People who are suffering from severe physical conditions (Better consult a physician before purchasing the product)
Personas were created based on interviews, observations, and questionnaires conducted with participants who work out at home and gym on a regular basis.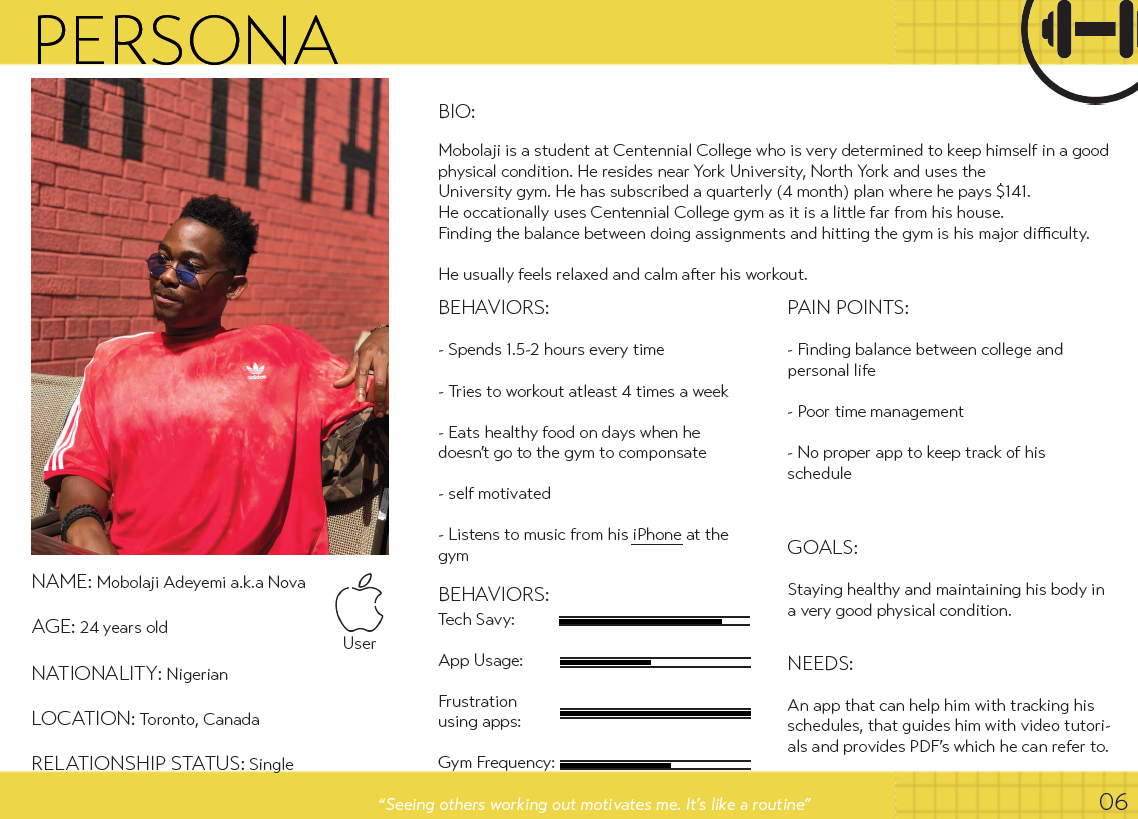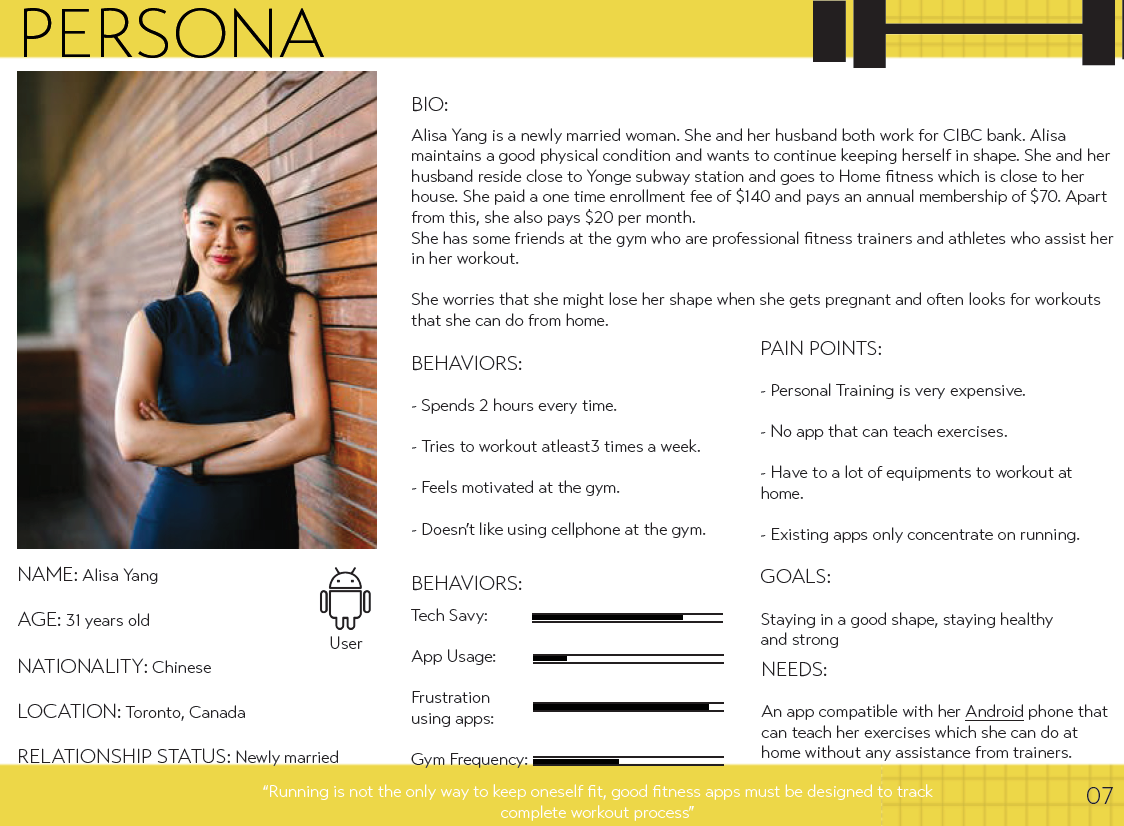 All the personas workout an average of 8 hours a week. Two out of five participants have been working out for the past 3 – 4 years, whereas the other two have started working out recently.
Two out of five participants also happened to be one of my personas. All participants use cell phones or tablets at least 8 – 10 hours every day to complete their day to day tasks, for example, Email, browsing the internet, games, texts, watch videos, Social media, etc.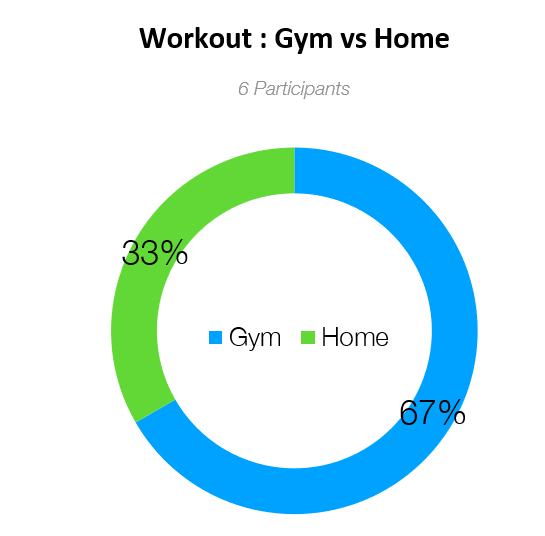 To offer the best user experience, a specific task was assigned (Process of setting up a gym at home). The process will give insights about what the user does in order to set up a workout environment at home. The map is intended to observe where the user might experience difficulty, confusion, frustration, excitements, etc. Based on these observations and the information that can be derived, it will help identify opportunities to design the user experience for Flex better.
A fitness product for everyday workout at home, office or the gym. The product (Smart Dumbbells) is supported by an app that acts as a personal trainer to its users. Flex will guide the users throughout their workout to ensure the user is using the equipment correctly in order to overcome injuries.
- Customized workout routine
- Personalized fitness experience
- Share progress with friends and social media sites
- Connect voice assistant (Siri, Google Assistant, Alexa)
- Workout logs (reps, count calculator)
- Customized weight loads
- Diet or supplement app synchronization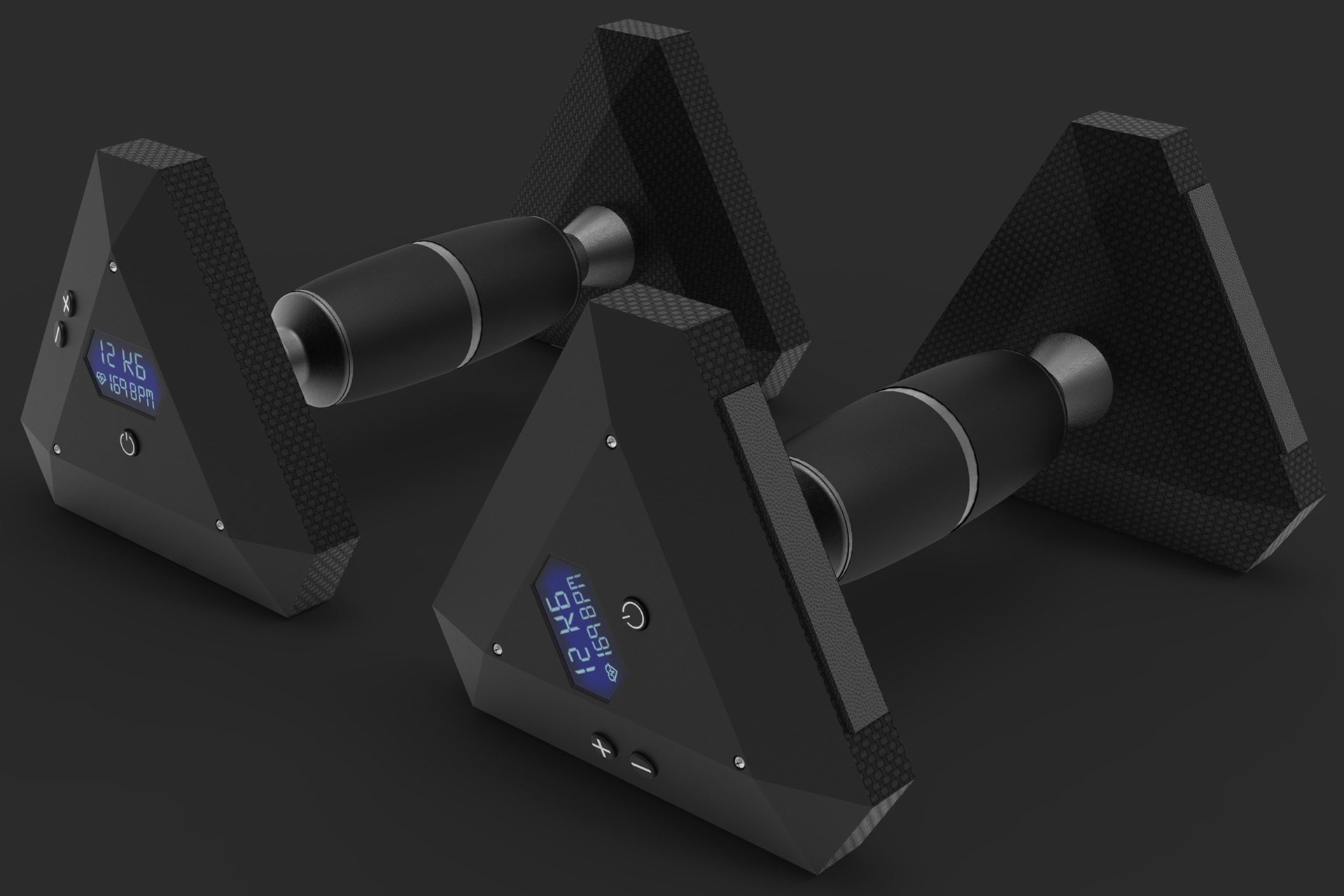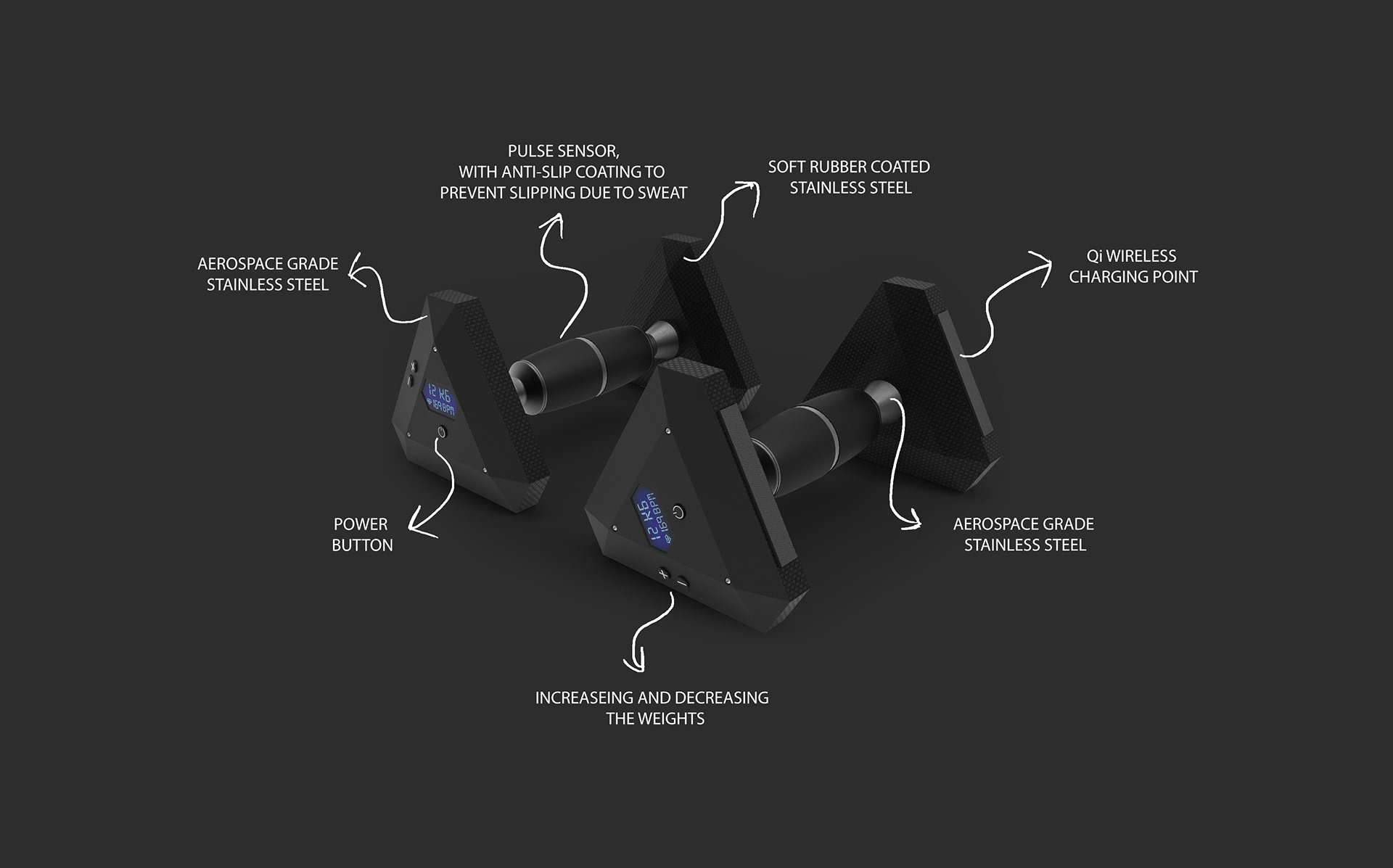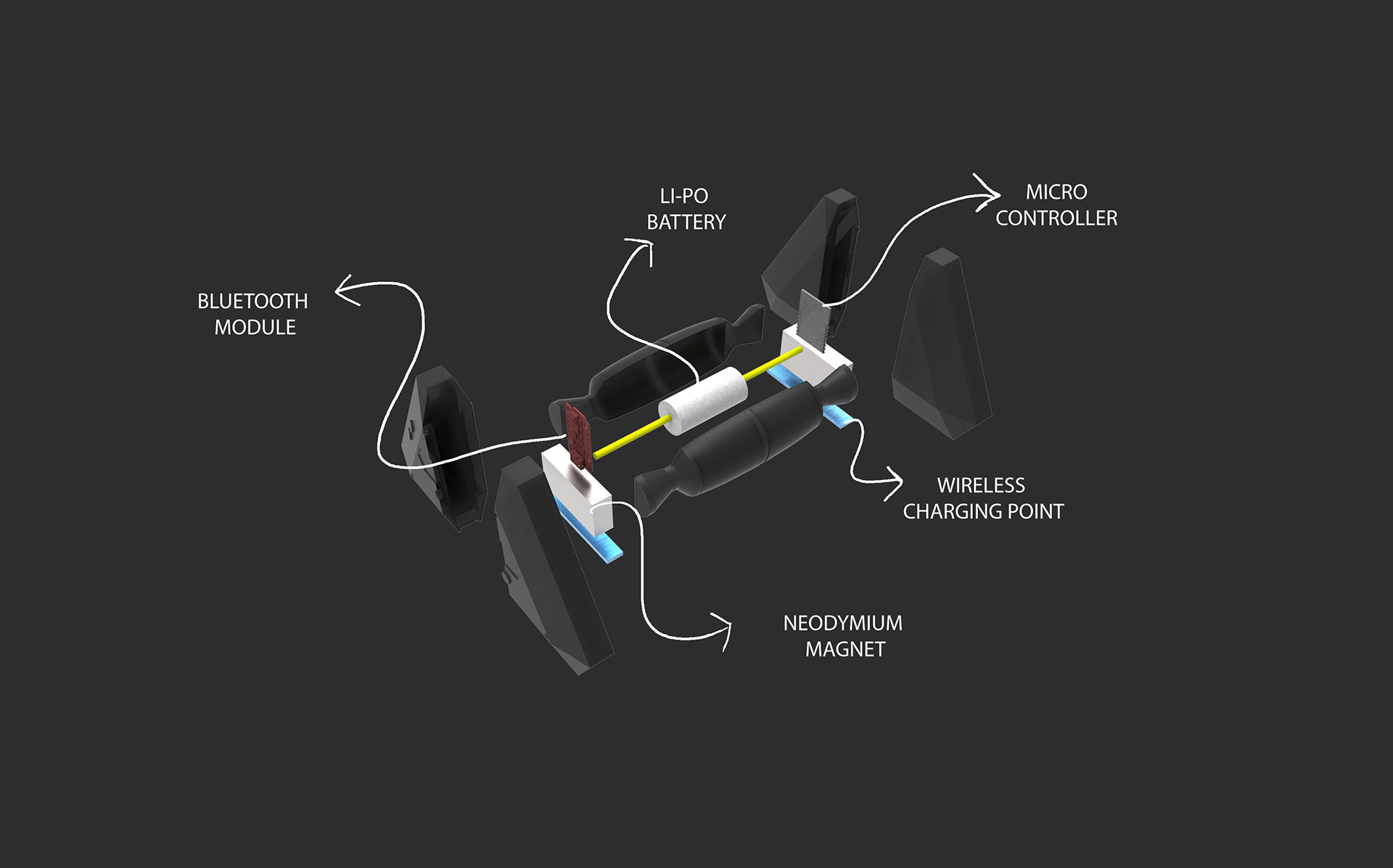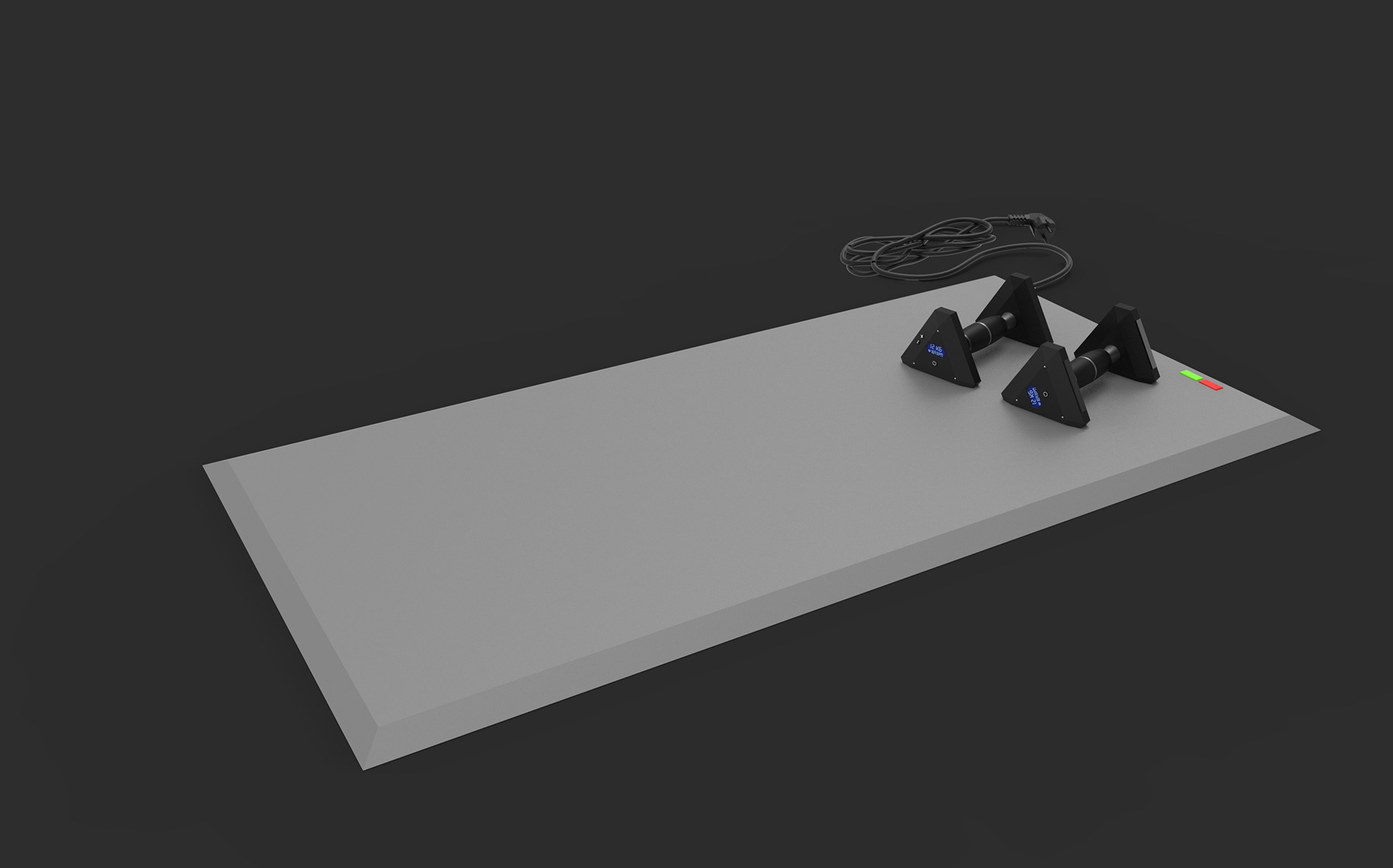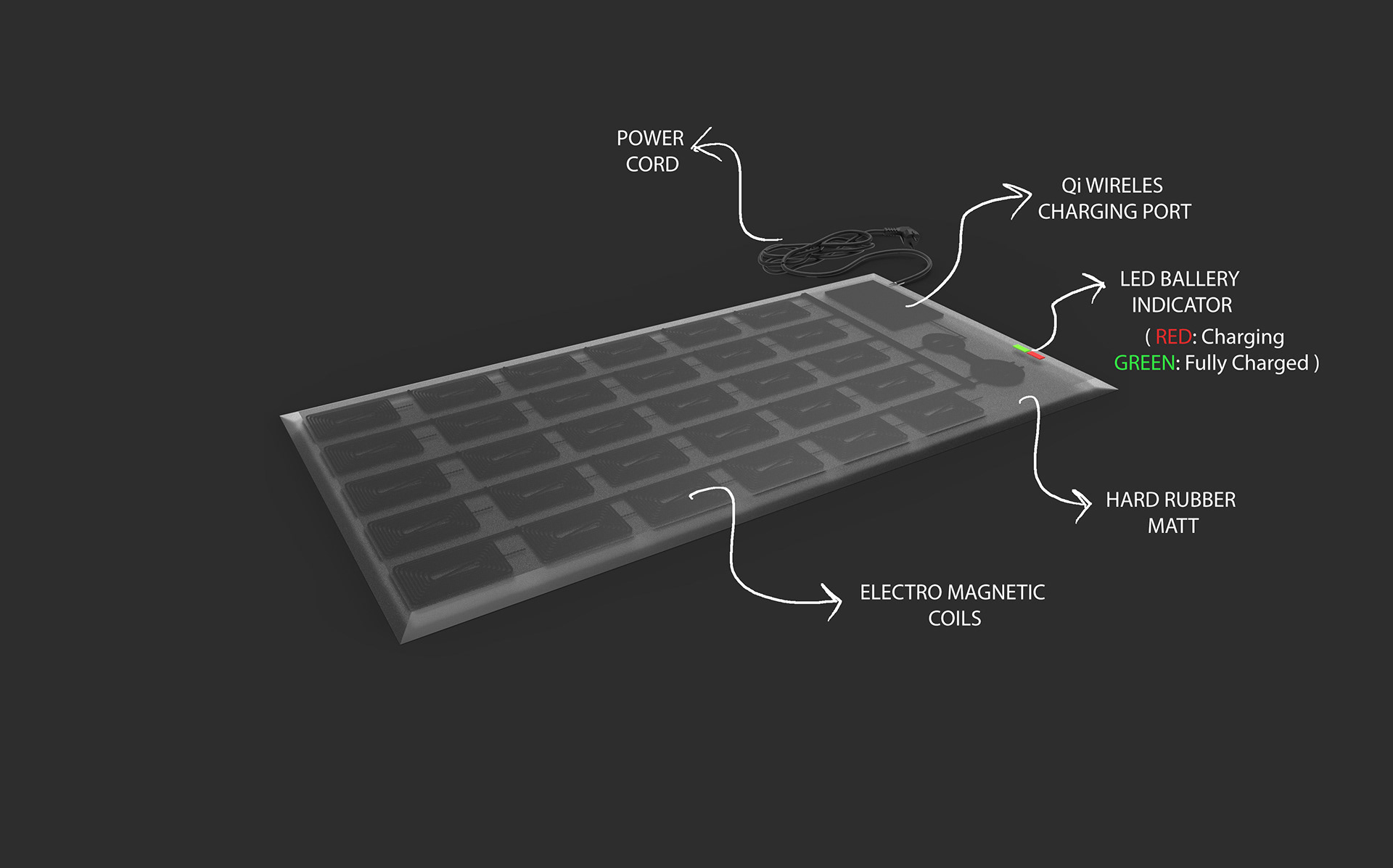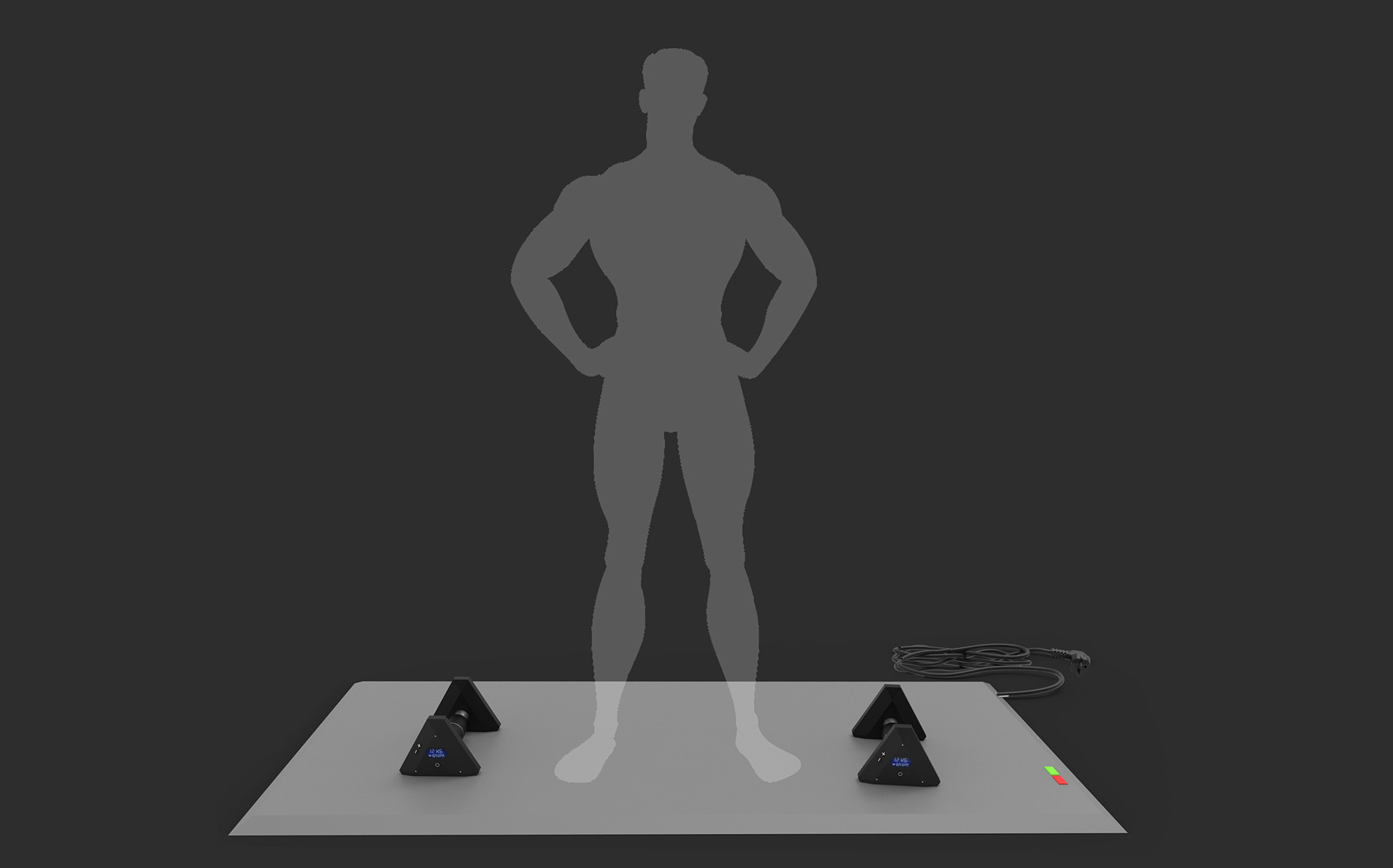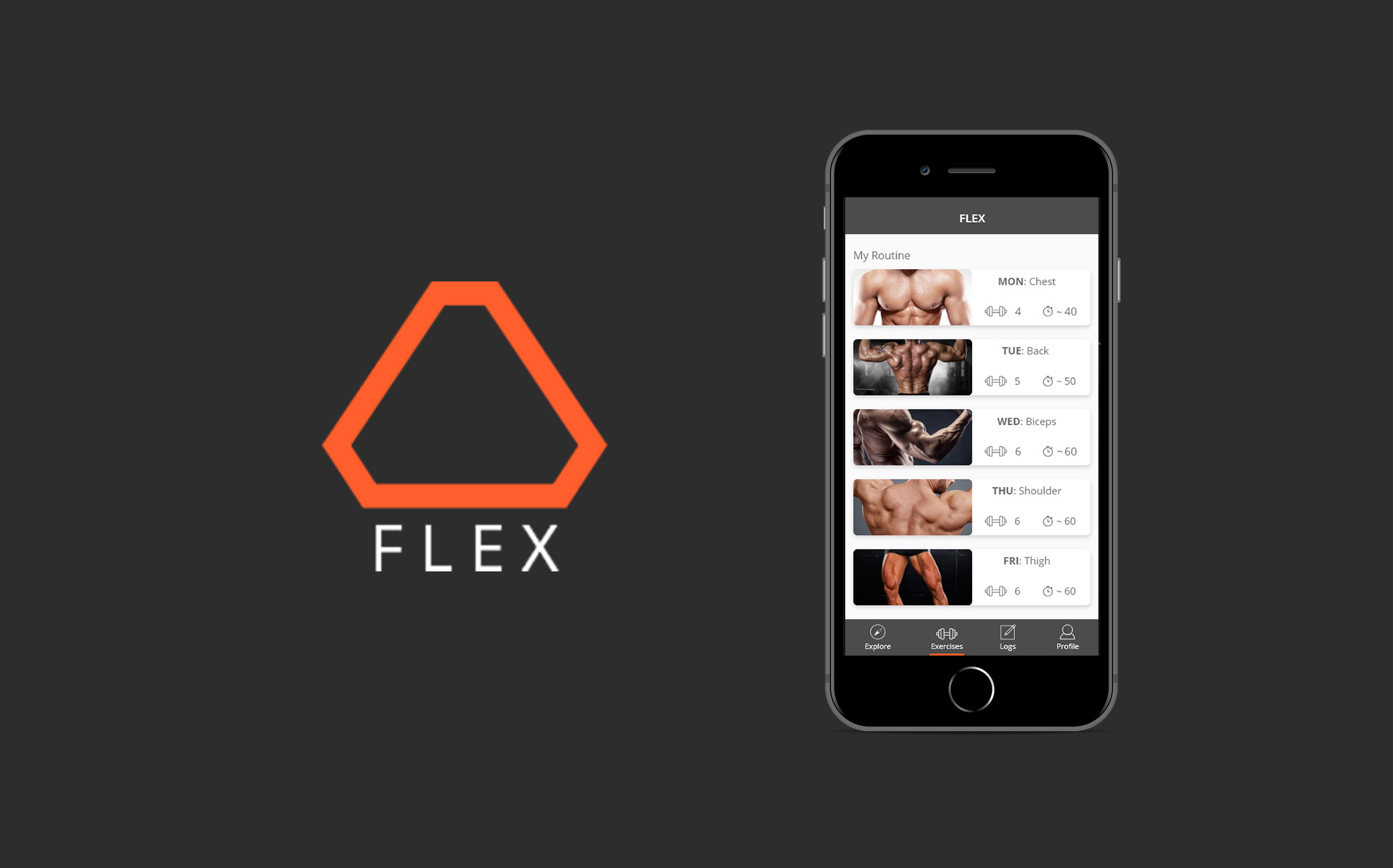 After a couple of rough draft of paper prototype, I tested it with friends and family.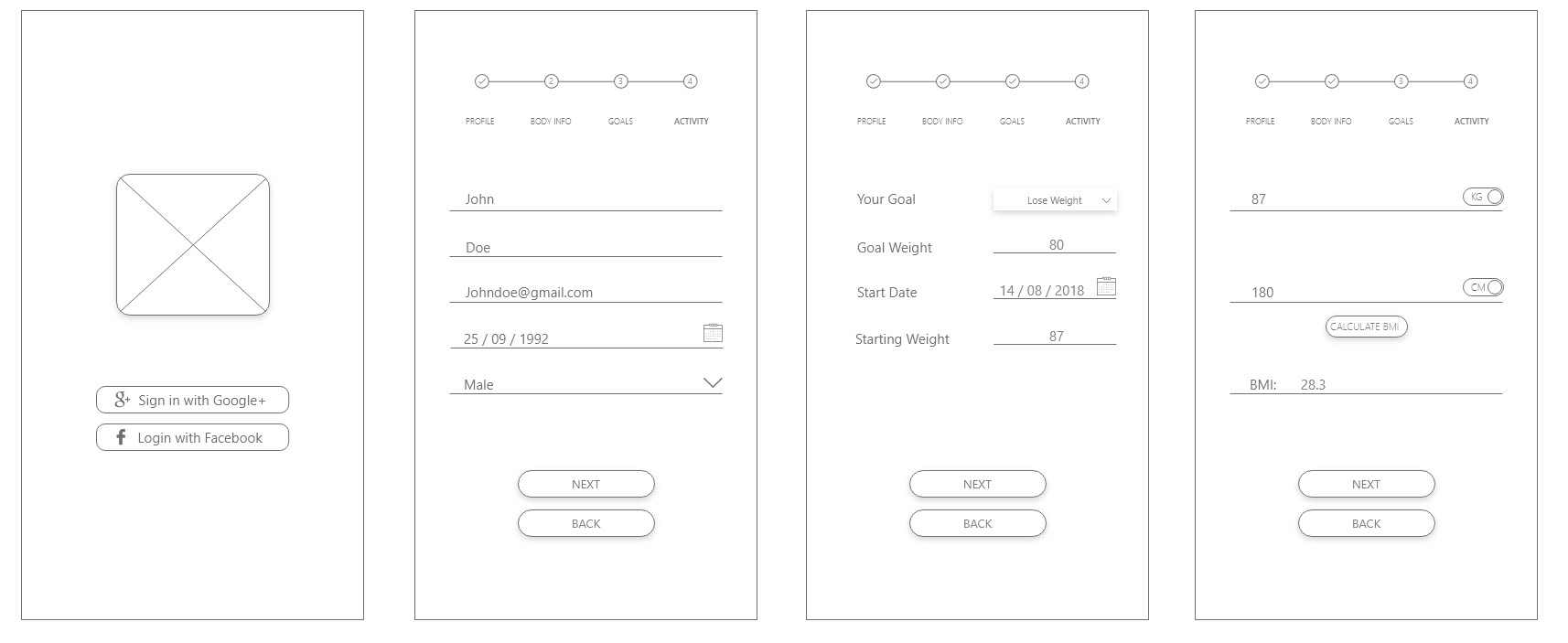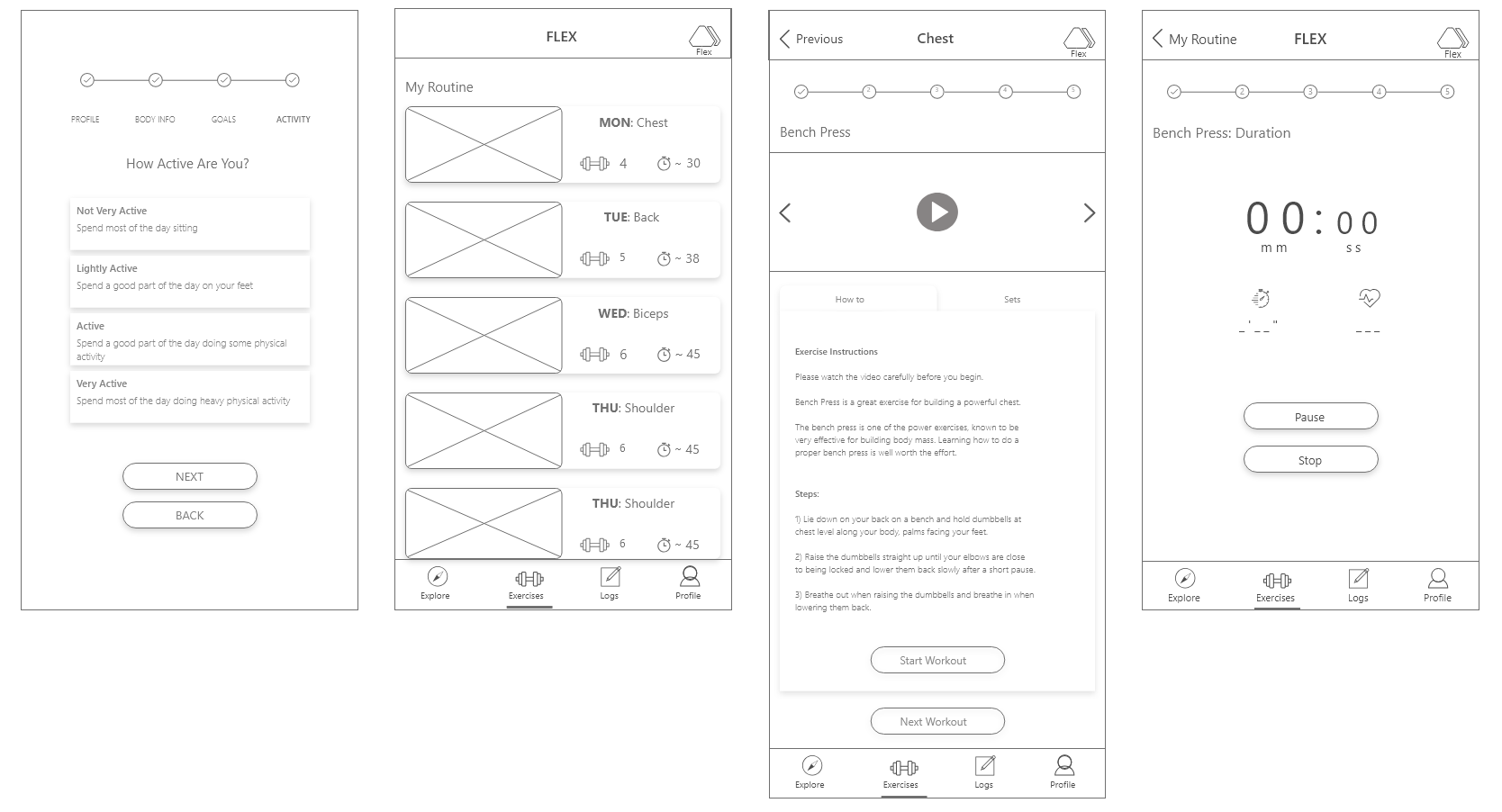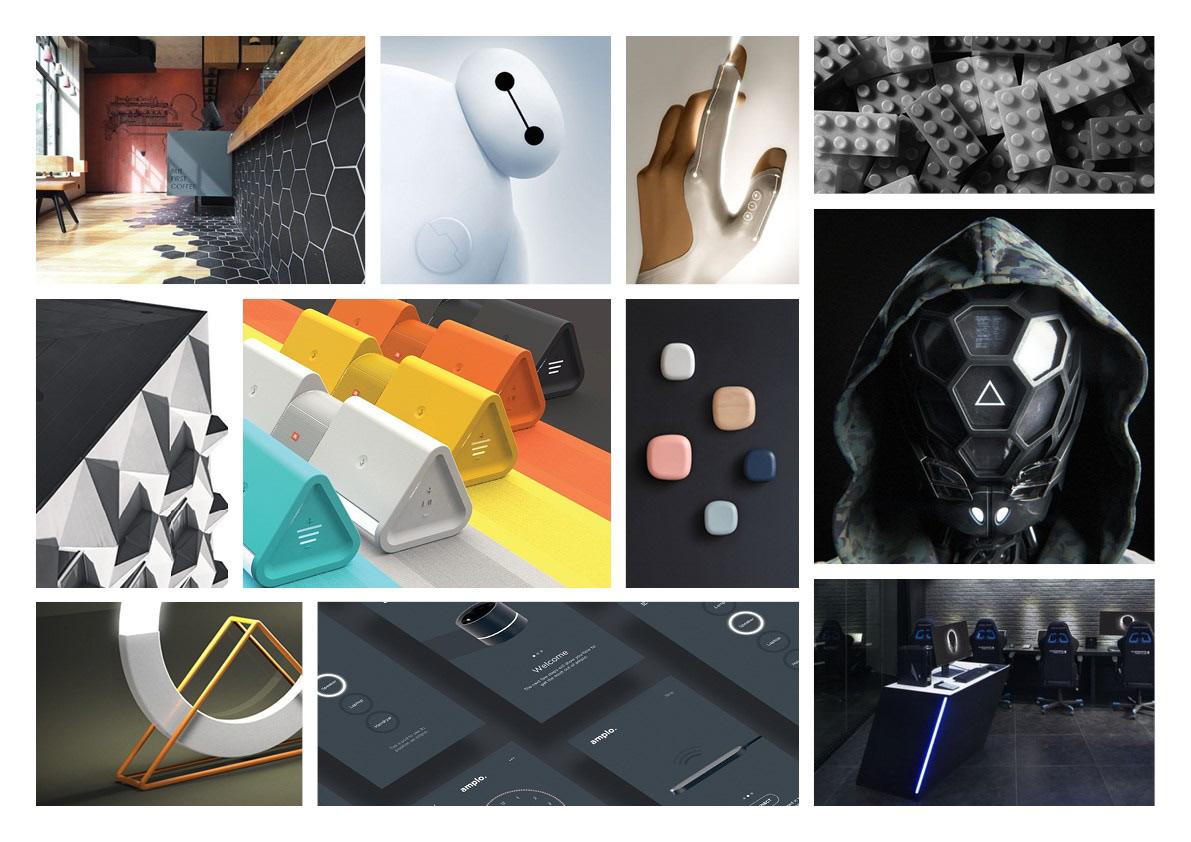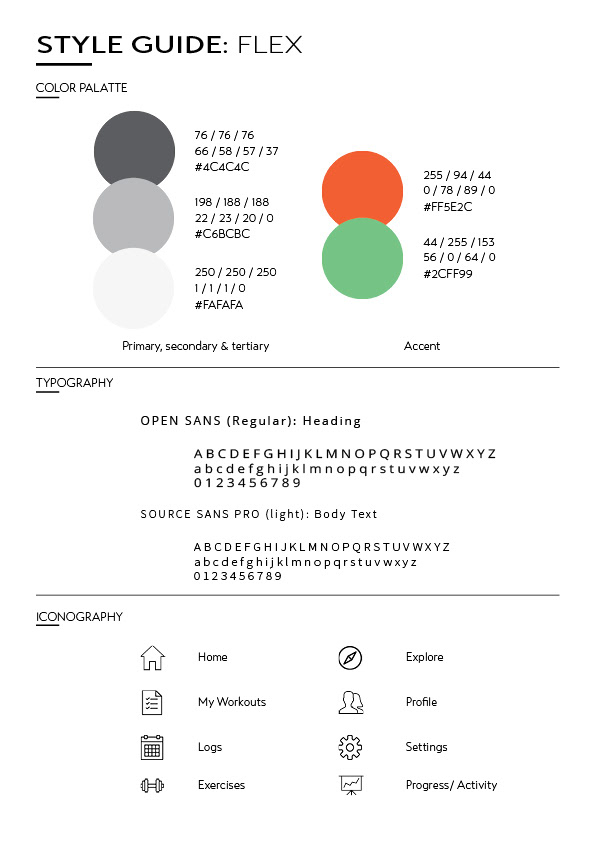 High Fidelity Designs & Prototyping
Prototype was designed on Sketch and Adobe XD with the help of Icon pack from Flaticon. 
The final prototype was created on Invision.